Obama Defends Manning Commutation After Her 'Tough' Sentence
By
Says Manning punishment disproportionate to other leakers

Trump spokesman says president-elect 'troubled' by clemency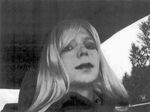 President Barack Obama defended his commutation of the 35-year prison sentence for Chelsea Manning, the former Army intelligence analyst convicted of leaking classified material.
Manning has "served a tough prison sentence" Obama said at his final news conference. He said she "took responsibility for her crime" and the punishment was "very disproportionate" compared "to what other leakers had received."
"I feel very comfortable that justice has been served and a message has still been sent," Obama said.
Donald Trump's spokesman, Sean Spicer, criticized the commutation, saying that the president-elect was "troubled by this action" and that there was "a bit of irony and double standard" on the part of the president, who has expressed outrage and aggressively investigated government leaks. 
White House spokesman Josh Earnest lobbed his own accusation of hypocrisy at Republicans for defending WikiLeaks founder Julian Assange, who published Manning's leaked material.
Obama announced Tuesday he would shorten Manning's sentence. She was convicted in 2013 and will now be released in May. Earnest told reporters at a breakfast hosted by the Christian Science Monitor that Obama made the decision "in the pursuit of justice" and that the length of Manning's sentence, which was significantly longer than others convicted of similar crimes, was a factor in the president's decision.
Manning was arrested in 2010 after leaking 700,000 military files and diplomatic cables to WikiLeaks.
Born Bradley Manning, she has twice attempted to commit suicide while incarcerated, and went on a hunger strike in an effort to force the Army to allow her to undertake gender reassignment surgery. Two separate leaks by Manning and by former National Security Agency contractor Edward Snowden during Obama's presidency together were among the largest thefts and releases of U.S. government secrets in history.
Republicans have roundly joined Trump in criticizing Obama, arguing that Manning endangered the lives of U.S. troops, diplomats and intelligence officers. House Speaker Paul Ryan, a Wisconsin Republican, called the commutation "outrageous" and said her "treachery put American lives at risk."
Earnest said that Republicans criticizing the commutation are hypocritical because they support Trump, who has defended WikiLeaks and Assange.
"I'm tempted to say that this is an astonishing display of intellectual dishonesty," Earnest said. But "it's actually just par for the course from them."
Assange had said he would agree to extradition to the U.S. if Obama commuted Manning's sentence. WikiLeaks said on Twitter today that "Assange is still happy to come to the US provided all his rights are guarenteed despite White House now saying Manning was not quid-quo-pro," misspelling guaranteed and transposing pro and quo.
Manning's commutation was part of a clemency push in the closing days of the administration, and Obama has now shortened the sentences of 1,385 federal inmates, more than any other president. The vast majority of 209 commutations and 64 pardons issued on Tuesday were for nonviolent drug offenses. More clemency decisions are expected Thursday.
Before it's here, it's on the Bloomberg Terminal.
LEARN MORE