Trump's Commerce Pick Signals Plan to Launch Nafta Talks Early
By and
Negotiations with Canada and Mexico high on agenda, Ross says

U.S. will reportedly press for changes to dispute tribunal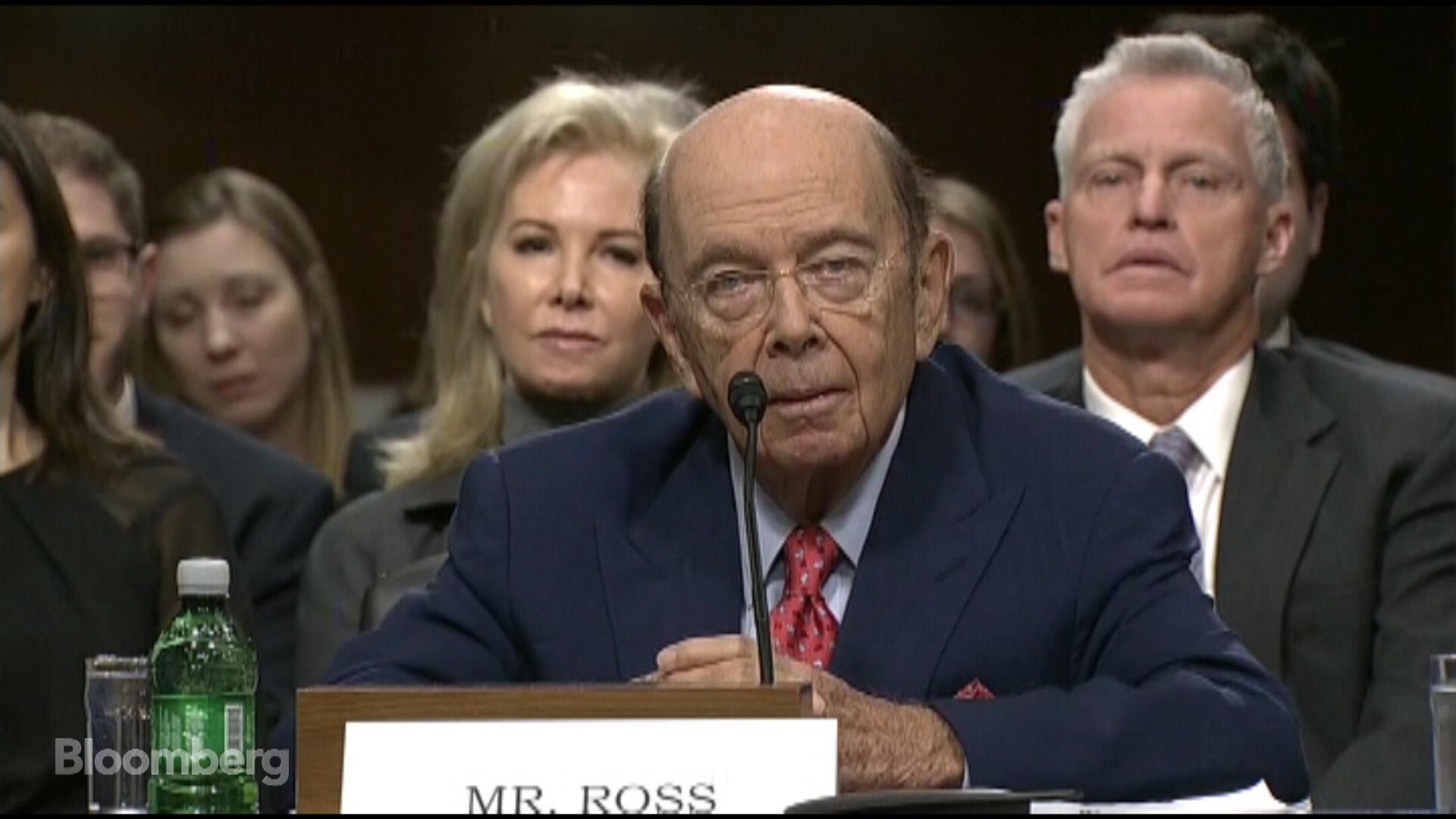 Renegotiating the North American Free Trade Agreement will be a priority for Donald Trump's administration, his nominee for commerce secretary said, signaling new talks with Canada and Mexico will begin swiftly after Friday's inauguration.
Wilbur Ross, speaking Wednesday during a confirmation hearing in Washington, said the trade pact is "logically the first thing for us to deal with" after taking power. His comments come after a Canadian newspaper reported the U.S. administration plans to serve notice of renegotiation within days of taking office.
"We have to solidify the relationships in the best way we can in our territory before we go off to other jurisdictions," Ross said Wednesday when asked about Nafta. The pact would probably be a "very early topic in this administration."
Canadian Prime Minister Justin Trudeau has changed tack as he braces for new trade talks, as has Mexican President Enrique Pena Nieto. Each has named a new foreign minister, among other adjustments to bolster their countries' ties to the new administration. Bank of Canada Governor Stephen Poloz also flagged Trump uncertainty as a factor in saying an interest-rate cut is still a possibility.
"I have said from the very beginning I intend to have a constructive working relationship with the incoming American administration," Trudeau told reporters Wednesday in Sherbrooke, Quebec. "We are working hard to move forward in a constructive way that's going to benefit both of our countries."
Protectionist Measures
Canada and Mexico are the top two export markets for U.S. goods, and rank second and third, respectively, in total trade of goods. Canadian trade observers have held out hope that Trump's pledges of protectionist measures are aimed more at Mexico. The president-elect's officials, however, have signaled any border tax on autos would hit Canada as well.
The Globe and Mail newspaper reported Wednesday that Trump plans to pursue changes to independent dispute tribunals and rules-of-origin regulations, and that formal notification letters will be sent to Canada and Mexico within days of the inauguration. Trudeau didn't address the report when asked about it in Quebec. In his testimony, Ross said he favors clauses in free-trade agreements that automatically enable the deals to be reopened after a certain number of years.
Mexican Economy Minister Ildefonso Guajardo said in an interview with the Televisa TV network last week that Nafta is outdated and the nation wants to start talks with the Trump administration about updating the agreement as soon as possible. Guajardo had previously said that Mexico expects Trump to look to modernize Nafta rather than end the agreement.
Informal Talks
Ross -- who also used his testimony Wednesday to call China the "most protectionist" major country -- visited recently with Canada's ambassador to the U.S., David MacNaughton, according to a Trump transition official, speaking on condition of anonymity. MacNaughton invited Ross to his residence for an informal conversation, the person said.
Trump's commerce nominee reiterated the president-elect's previous public comments that one of the first items on his trade agenda would be a review of Nafta and discussions with Canada and Mexico regarding U.S. interests in making changes to the agreement, the person said.
Trudeau promoted his trade minister, Chrystia Freeland, to the foreign ministry last week in a shuffle aimed largely at building ties with the Trump team. On Wednesday, the prime minister also names retired soldier Andrew Leslie as Freeland's deputy with, in particular, a mandate to build ties with the U.S. 
Pena Nieto made similar moves. He named Luis Videgaray, the longtime top adviser and former finance minister who orchestrated Trump's August visit to Mexico City, as foreign minister. The Mexican president also has nominated Geronimo Gutierrez, the managing director of the North American Development Bank -- which was created along with Nafta -- as ambassador to the U.S.
Through a spokesman, Freeland declined to directly comment on Ross's testimony. "We are confident the new administration will see that Canada's partnership with the U.S. mutually strengthens our two nations," Joseph Pickerill said by e-mail Wednesday.
Before it's here, it's on the Bloomberg Terminal.
LEARN MORE