Trump Puts M&A in Limbo Until Tax Reform Clarified, Moelis Says
By and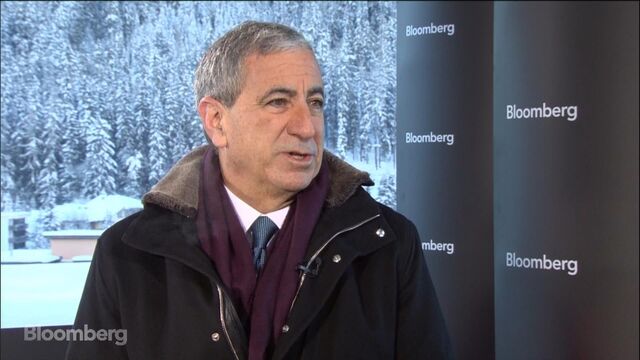 Chief executive officers are likely to slow dealmaking in the near term as businesses wait for clarity on incoming President Donald Trump's policies, Moelis & Co. Chairman Ken Moelis said.
Trump represents a "180-degree shift" in the way business interests will be treated in the U.S., Moelis said in an interview from the World Economic Forum at Davos on Wednesday. While the new administration may be more favorable, "when the rules change this dramatically, almost everyone has to rethink their strategy."

Still, business-friendly reforms, including a lower corporate tax rate, may help push gross domestic product growth above 3 percent and reignite investment in the U.S., he said. Ultimately, the steady stream of dealmaking in 2016 will likely continue this year as companies reassess their assets.
"You'll see a surge of opportunity interest and investment in the United States," he said. Returning to a higher economic growth rate will be "good for our business, good for America and good for the world."
Businesses spent $3.1 trillion worldwide on M&A last year, according to data compiled by Bloomberg. While that was down about 11 percent from 2015's record, it was the third-best year for deals in the last decade, the data show.
The investment bank had "a very good year" in 2016, as deals in India and China helped push revenue above $600 million, Moelis said. That's up from 2015 revenues of $551.9 million. The firm ranked 28th by deal volume last year, down from 21st in 2015, according to data compiled by Bloomberg.
"We have an operation that's much more global and diversified," he said. "All we think about is being close to our clients. We don't think about the league table."
Before it's here, it's on the Bloomberg Terminal.
LEARN MORE