This Startup Is Making the Doctor's Office of the Future
Can a monthly membership and some fancy technology make a checkup more fun?
By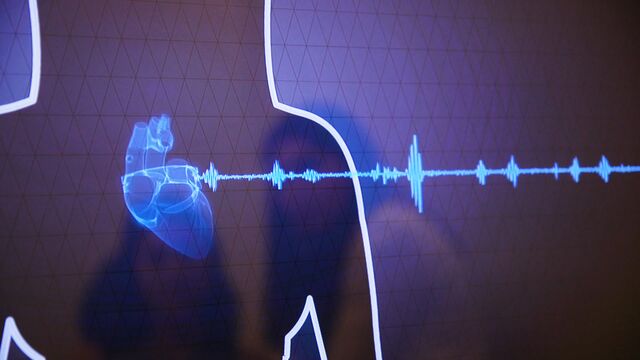 When Silicon Valley looks at the health-care industry, it sees a tangled, antiquated mess with a lot of wasted money. In other words, a good target for a startup. Tech companies of all sizes have tried to fix medical records management, help patients find doctors more easily, or help people access drugs. Often, though, health-care startups don't live up to the hype.
The belief that startups can transform businesses and industries of all kinds—for the better—is what we'll be exploring in Ventures, a new video series from Bloomberg Technology. This month, we're focusing on Forward, a startup that reimagines a doctor's office. It uses technology to do everything from drawing your blood to taking your pulse to recording your conversations with your doctor.
Most health-care startups try to fix things by spreading software across the analog parts of the medical industry. For Forward, founder Adrian Aoun is ditching that approach in favor of engineering a doctor's office from scratch. Forward doesn't replace your health insurance. Instead, members pay a steep $149 per month to have unlimited access to Forward's primary care services and its first office—a gleaming lobby in San Francisco's Financial District full of body scanners and infrared vein finders. Forward hopes that by making it easier and more pleasant to see a doctor, patients will do it more often—and catch expensive health issues like cancer and heart disease earlier.
Aoun sold an earlier startup, Wavii, to Google in 2013 and stayed on as an executive for several years. For Forward, he's recruited his former lieutenant at Google, Erik Frey, and an early Uber employee, Ilya Abyzov. His time at Google taught him to think about problems in a big way, not incrementally, he said. "One big lesson was to not just think about problems from the perspective of where a piece of software can fit into an existing system, but actually to start looking at things systemically," he said. "Don't start from the bottom. Start from the top."
—With assistance from Mark Bergen
Follow the entire Bloomberg Ventures video series here.


Before it's here, it's on the Bloomberg Terminal.
LEARN MORE