China Trade Anxiety May Be 'Overdone,' Blackstone Chief Says
by and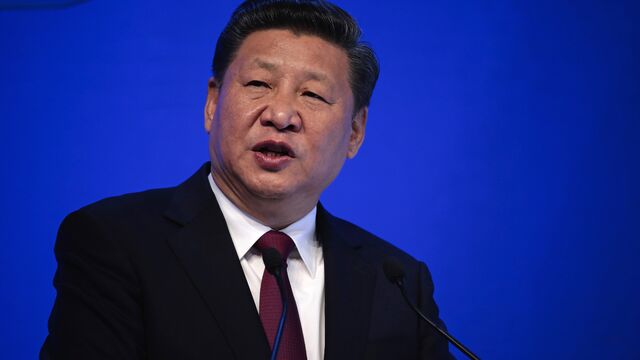 Blackstone Group LP Chief Executive Officer Steve Schwarzman said he was assured that Chinese President Xi Jinping wants to avoid a trade war with the U.S. after a meeting in Davos.
Xi was "very positive on the long-term relationship between the countries," Schwarzman said in a Bloomberg Television interview at the World Economic Forum's annual meeting on Wednesday. "He was anticipating being able to work things out, as are the U.S., despite the kind of language that from time to time is employed."

The Chinese president on Tuesday delivered his first address to the annual event in Switzerland. Schwarzman -- whose firm invests in China and on behalf of Chinese sovereign wealth funds, and who founded the Schwarzman Scholars program at Beijing's Tsinghua University -- said he and Xi spoke at a lunch that day.
In his speech, Xi had urged business leaders to reject protectionist policies advocated by President-elect Donald Trump. Without naming Trump, Xi said "waging a trade war will only cause injury and loss to both sides."
Schwarzman is among business leaders who Trump has selected to advise on the economy after he takes office. Trump's goals to increase economic growth, minimize regulations, reform taxes and bring dollars held overseas back to the U.S. are "really quite set," though there are "descriptions of things you might do to accomplish that objective, which gain a lot of attention, but may not be where things ultimately settle."
Before it's here, it's on the Bloomberg Terminal.
LEARN MORE