Chinese CEOs Brush Off Trump Risks Over Breakfast With U.S. Execs
Bloomberg News
13 SOE chiefs met with GE, Wal-Mart to discuss cooperation

China hopes treatment by U.S. won't get worse after Trump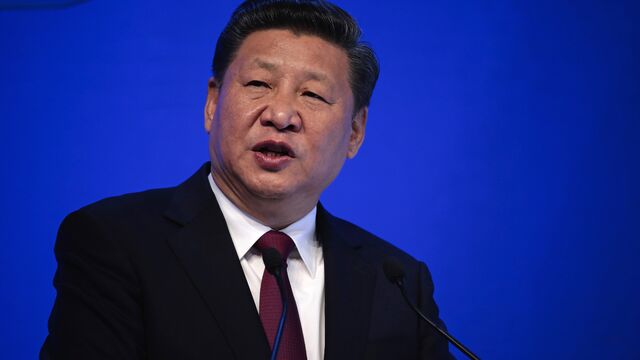 Cooperation between Chinese and U.S. companies is the only way forward amid rising economic uncertainty and geopolitical risks.
That's the conclusion from some of the 13 chief executive officers of Chinese state-owned enterprises who met Wednesday over breakfast with leaders from some of the biggest U.S. companies at the annual World Economic Forum conclave. Senior executives of International Business Machines Corp., Wal-Mart Stores Inc., General Electric Co. and Cisco Systems Inc. were among those who attended the meeting in Davos, Switzerland, while participants from China included heads of CRRC Group and China National Machinery Industry Corp.
"We talked about economic trends, uncertainties, risks," said Liu Hualong, chairman of CRRC, the nation's only maker of high-speed locomotives. "We came to the same conclusion, that we must work together. We all expressed confidence over future development, cooperation and globalization. No matter how things are changing, it's temporary and eventually enterprises will work with each other, just as the nations will."
The meeting came one day after Chinese President Xi Jinping urged global business and political elites to reject trade wars and protectionism, in his first public rebuttal of the policies advocated by incoming U.S. leader Donald Trump. Xi called on the billionaires and political leaders present to close wealth gaps and improve financial regulation, without retreating from policies that have fueled decades of growth.
'Still Opportunities'
The discussion focused on uncertainties as Trump prepares to take office on Friday, said Ren Hongbin, chairman of China National Machinery, which is known as Sinomach. "Both sides feel there are still opportunities," he said. "Most importantly, we should change the mindset of zero sum. It's not either win or lose."
Ren said his firm is seeking to deepen cooperation with GE on a wind-power project in Africa after a pilot project in Kenya succeeded last year.
"We've got used to some unfair treatment from the U.S. even before Trump," said Ren. "What we hope for is it won't get worse."
The presence of Chinese firms at the economic forum has grown in recent years. The appearance of Xi -- whose entourage includes more than 80 business executives, such as Alibaba Group Holding Ltd. founder Jack Ma and Dalian Wanda Group Co. Chairman Wang Jianlin -- is unprecedented. Trump didn't attend.
Xi spent his final hours in Davos on Tuesday making his pitch to business leaders for keeping trading relationships open. He met over lunch at a hotel with executives including Blackstone Group LP founder Steve Schwarzman, Reliance Industries Ltd. Chairman Mukesh Ambani and Hewlett-Packard Enterprise Co. Chief Executive Officer Meg Whitman. International Monetary Fund chief Christine Lagarde and Bank of England Governor Mark Carney also attended.
"In the past, Chinese firms came to Davos because they needed this platform to express their views," said Wanda's Wang. "Now it's Davos that needs people like us."
For more on Davos, see our special report on the World Economic Forum 2017.