Bank of Canada's Export Growth Mystery Prompts Outlook Rethink
New models better reflect increasing diversity of Canada trade.
By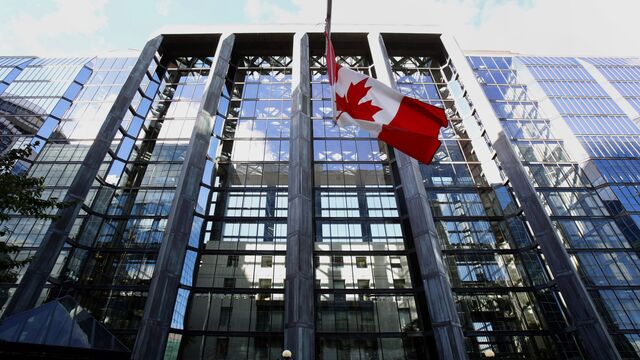 In a show of humility after taking the helm at the Bank of Canada in 2013, Governor Stephen Poloz admitted that "our economic models are a better source of questions than answers."
Today, the central bank unveiled a pair of models aimed at explaining one of its most vexing questions since the financial crisis: the persistent under-performance of Canadian exports.
A "wedge" between the slower growth of Canadian exports relative to the Bank's measure of foreign demand since 2012 amounts to between C$30 billion ($22.7 billion) and C$40 billion in foregone activity.

The wedge almost disappears with the new models by in part reducing the importance of U.S. activity as a driver of exports to better reflect the increasing diversity of Canadian trade. They also incorporate other changes to the composition of trade, the nation's loss of manufacturing capacity, supply chain linkages, and fluctuations in the exchange rate to shed more light on the elusive rebalancing of growth towards exports that monetary policymakers have long hoped for.
The bottom line, said Poloz in the opening statement of a press conference Wednesday, is that "the new models predict slower export growth in the future than our previous model."
GRACE
The two models, dubbed FAM-IO and GRACE, track the growth of Canadian non-commodity exports much better than the previous FAM model.
Elements of these new models were used to formulate the Bank of Canada's forecasts for exports in the October Monetary Policy Report, but were formally introduced in a pair of discussion papers released on Wednesday along with the latest monetary policy report.
To a certain extent, the conclusions represent a significant shift in the central bank's narrative in what drives the demand for Canadian non-commodity goods -- an update to include the experiences of the post-crisis era, which have been characterized by sluggish expansions across the global economy with weak growth in trade and business investment.
In particular, the Bank's updated model for foreign activity greatly reduces the weight attributed to U.S. business and residential investment as drivers of Canadian exports.
Take, for example, comments from Deputy Governor Lawrence Schembri whosaid in November "a good part of Canada's slower-than-expected export performance can be explained by the weak recovery in U.S. business and residential investment." Or Senior Deputy Governor Carolyn Wilkins' comments in October that weak U.S. investment was "significant" for Canadian exports, and that "business investment and trade go hand-in-hand."
Another outcome from the change is that any Trump-induced boost to U.S. growth won't be expected to boost Canadian shipments as much as it has in the past. On net, trade isn't expected to add to growth in 2017, with a rotation of growth towards exports and business investment remaining elusive.
Before it's here, it's on the Bloomberg Terminal.
LEARN MORE