markets
Yen Unlikely to Draw Japan Into Conflict With Trump, Sinai Says
By and
Next administration likely won't worry about yen exchange rate

Decision Economics CEO optimistic about Japan's growth outlook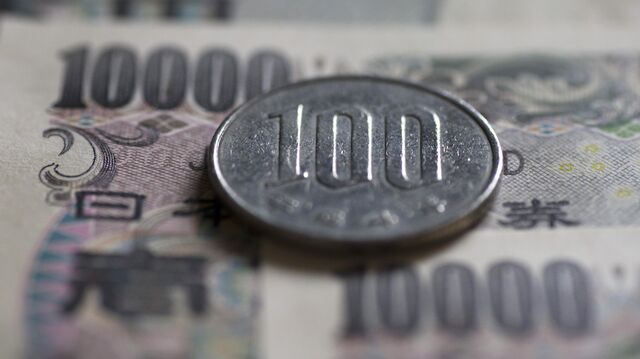 Japanese policy makers don't need to worry about a conflict with Donald Trump's administration over the yen's exchange rate, according to Allen Sinai, president and CEO of Decision Economics.
The Trump administration is more likely to let markets decide foreign-exchange levels, he said during an interview in Tokyo on Tuesday, where he was meeting with policy makers.
Trump noted the U.S. trade deficit with China, Japan and Mexico in his recent press conference and further pressure in this area could undermine improvement in Japanese business confidence. The currency has been a source of tension between the U.S. and Japan, with Japan on a Treasury watch list.
"The business side of Japan worries about the political push-back on the weaker yen because of history," Sinai said. "I wouldn't really worry about the U.S. policy makers going after a weak currency."
Sinai said Trump's proposals would stimulate growth and inflation in the U.S., leading the Federal Reserve to raise interest rates as many as four times this year. This would strengthen the dollar even further, pushing it as high as 135 against the yen by the end of the year, Sinai said.
The yen has weakened by more than 7 percent since Trump's victory in November and was trading at 113.79 at 1:48 p.m. in Tokyo. A former director of Japanese foreign-exchange policy said last week it was "amazing" that Trump hasn't mentioned the yen recently.
Bullish Outlook
Sinai offered an upbeat view of Japan's economy, arguing that Trump's stimulus would benefit Japan and other countries because stronger U.S. growth would mean more demand for imports. "A stronger dollar because of stronger growth -- that means a weaker yen and stronger U.S. growth -- is really bullish for the Japanese economy," he said. "I think the future of Japan looks the best it has to me in two decades."
Assuming the Bank of Japan maintains its negative interest-rate policy and the government applies fiscal stimulus, Sinai predicted growth of 1.5 percent to 1.75 percent in 2017, and 2 percent in 2018. That's much higher than the International Monetary Fund, which sees growth of 0.8 percent this year slowing to 0.5 percent in 2018.
Sinai said he believes Japan will see a sustained exit from deflation to low but rising inflation. He cautioned that his forecasts rest on the assumption that Trump's proposals are enacted in a timely manner, but he said Trump's background as a businessman means his plans will quickly become clear.
"They don't waste time. The mentality of a business person and a financial person is 'Get it done yesterday,' and that is a huge change that is coming to Washington," he said. "The world is not ready for that."
Before it's here, it's on the Bloomberg Terminal.
LEARN MORE