Photographer: Linh Luong Thai/Bloomberg
Vietnam Seen Moving Closer to Emerging Upgrade With Bank Opening
By
PM Phuc says offshore ownership caps on lenders to be raised

Move will aid country's bid for MSCI promotion: VinaCapital
The opening up of Vietnam's banks to more foreign investment is expected to speed the country's ascent to emerging-market status and boost a stock index that's already near a nine-year high.
The country's lenders surged on Tuesday after Prime Minister Nguyen Xuan Phuc said offshore ownership caps would be raised from the current level of 30 percent as early as this year. The government may exit completely from some troubled banks, Phuc said in an interview with Bloomberg Television in Hanoi on Friday, without saying what the new limit would be.
The move will be "very positive" for the stock market and will support Vietnam's efforts to be included in MSCI Inc.'s emerging-market index, said Andy Ho, chief investment officer at VinaCapital Group, the nation's largest fund manager. The benchmark VN Index rose 15 percent last year, compared with a 1.3 percent decline in the MSCI Frontier Markets Index.

"One of the key factors to join the index is to increase liquidity, and the key to increasing liquidity is to raise foreign ownership limits," said the Ho Chi Minh City-based Ho. The question now is whether raising the caps will be done by the government or the boards of the individual banks, he said. 
Raman Subramanian, managing director for equity research at MSCI in New York, said last April that Vietnam wasn't yet on the index provider's watch list for emerging-market inclusion.
The size and openness of the market are more important than liquidity in getting an upgrade from MSCI, said Kevin Snowball, chief executive officer at PXP Vietnam Asset Management in Ho Chi Minh City.
The VN Index closed up 1 percent in Hanoi, just 0.6 percent shy of a nine-year high reached on Oct. 19. JSC Bank for Foreign Trade of Vietnam, the largest lender by market value, jumped 4.3 percent. Vietnam Joint Stock Commercial Bank for Industry and Trade surged 7 percent and Bank for Investment and Development of Vietnam gained 6.3 percent.
Lack of Capital
While a surge in foreign-direct investment has supported Vietnam's stock market over the past few years, the financial system has struggled with a rise in non-performing loans and a lack of capital.
"Raising the foreign ownership limit for banks is very timely to match the high need for fresh capital," said Attila Vajda, managing director at Project Asia Research and Consulting Pte in Ho Chi Minh City. "It should buoy banking stocks" that have a significant weight in the overall index, he said.
Some mid-tier unlisted banks could find overseas partners under the new rules and seek to list, said Vajda. But much will depend on where the ownership limit threshold is set, as strategic investors will only be interested if they can take substantial stakes and influence management, he said.
The raising of foreign ownership limits should also be supportive of the dong, said Hoang Viet Phuong, head of of institutional research and investment advisory at Saigon Securities Inc. in Hanoi.
The currency has strengthened 1 percent against the greenback so far this year, trailing only Singapore's dollar and Thailand's baht among major Southeast Asian exchange rates. It weakened 1.3 percent in 2016.
Watch This Next: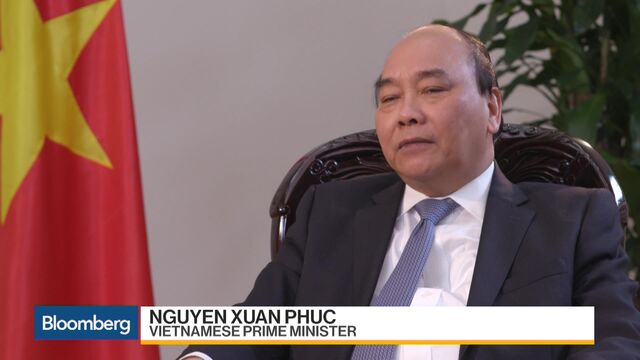 The dong should be "relatively stable" in 2017, said Phuong. Although, it will face pressure from a very volatile global situation with rising U.S. interest rates and uncertainty around the direction of China's yuan, she said.
Before it's here, it's on the Bloomberg Terminal.
LEARN MORE