Trump Will Spread Growth to Those Left Out, Scaramucci Says
By
Adviser cites infrastructure, tax overhaul, deregulation

Says new administration doesn't want trade war with China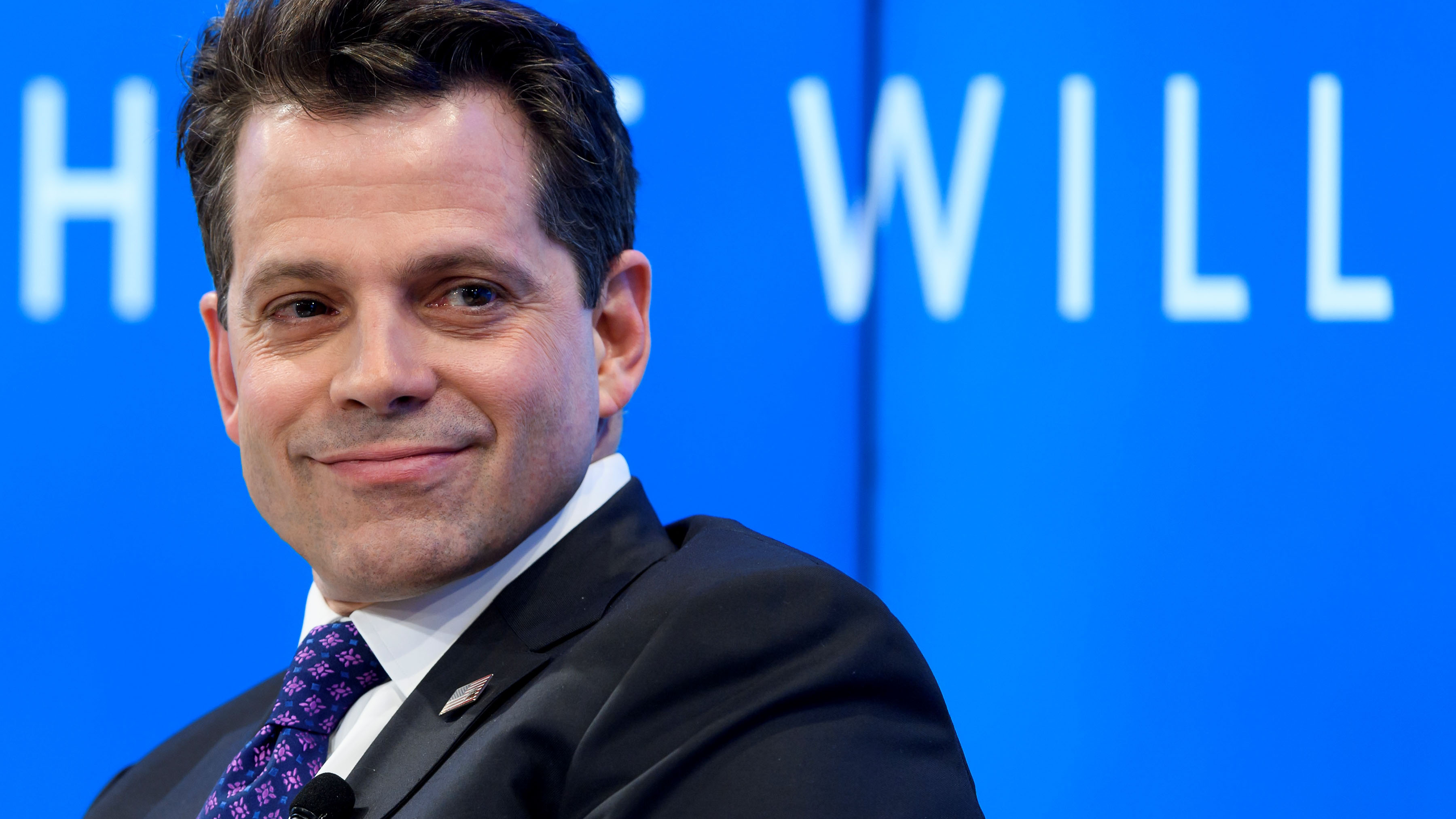 Donald Trump's incoming administration will push through infrastructure spending, a tax overhaul and cuts in regulation to spread economic growth beyond a concentrated faction of "global elites," one of his economic policy advisers said.
Skybridge Capital founder Anthony Scaramucci told a panel at the World Economic Forum in Davos that 97 percent of the world hadn't benefited from the global financial recovery and recalled the "desperation" felt by many who attended Trump rallies during the campaign. After Chinese President Xi Jinping warned the meeting that "no one is a winner in a trade war," Scaramucci said the new administration only wants "free and fair trade."

Citing a concentrated group of elites who hadn't recognized economic reality, Scaramucci said the incoming U.S. president will focus on spreading economic benefits through growth.
"We all got through the crisis; we're all worth at least as much or a little more, but the common person has really struggled," Scaramucci said on the panel Tuesday.
Speaking three days before Trump takes office, Scaramucci upheld the independence of the Federal Reserve, though he said policy makers need to be "careful" about an appreciating dollar that could hold back growth. He later said in an interview on Bloomberg Television that Trump "represents a hope for globalization" because if his job-creation plans are successful, U.S. wages will rise, increasing demand for imports.
"If we can really come up with the right policies to see real wage growth in the United States, that's going to be great for the world," Scaramucci said.
The Trump administration will propel growth with a "fairly dynamic" infrastructure policy, tax policy that's "a lot more simple" and a fast-track "executive-order rollback" of regulation, Scaramucci said on the Davos panel.
Scaramucci said that the U.S. and China have "common cause" and even though there is a need to reassess trade policy, the Trump administration isn't seeking a trade war. "What we'd like to have is a process of free and fair trade," he said.
"All we're asking for now is to create more symmetry in these trade agreements," Scaramucci said. Our trade relationships have "hollowed out American manufacturing, it's hurt the American middle class and it's crippled the American working class," he said.
Before it's here, it's on the Bloomberg Terminal.
LEARN MORE