Trump's 'Open-Mouth Operations' Make Twitter Key for FX Traders
By
Tweets may become the next medium for currency jawboning

'No question' Trump prefers weaker dollar, BofA's Woo says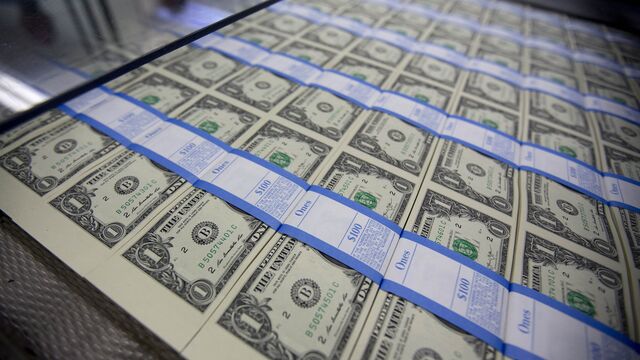 Traders in the $5.1 trillion-a-day foreign-exchange market should put Donald Trump's Twitter account at the top of their daily reading list.
That's the advice of David Woo, a foreign-exchange, rates and emerging-market strategist in New York at Bank of America Corp., who expects the president-elect will use tweets with increasing frequency for his jawboning on the value of the dollar. The currency tumbled 1.2 percent Tuesday after Trump said the greenback is too strong and "it's killing us" in an interview with the Wall Street Journal.

"I'm telling everybody to get a Twitter account," Woo said in an interview on Bloomberg Television. "It would not surprise me over the course of the next month, you get strong U.S. data, dollar goes up 3 percent and three days later, the president of the United States is going to be tweeting at three o'clock in the morning saying guess what, the dollar's now overvalued by 5.1 percent, and the dollar's going to dump."
The Bloomberg Dollar Spot Index, which measures the greenback against 10 major peers, has fallen for the last three weeks as traders questioned the sustainability of some of the most popular wagers on Wall Street since Trump's election victory, including bullish dollar bets. The currency had rallied to a 14-year high against the euro earlier this month on speculation that the president-elect's spending pledges will fuel inflation and prompt the Fed to tighten monetary policy.
But Trump's latest comments signal the new administration prefers a weaker dollar to spur trade and bring jobs back to the U.S., a policy which is at odds with fiscal-stimulus proposals that would tend to prop up the currency, according to Woo.
More Volatile
"There is no question in my mind that Trump does not want to see a stronger dollar," Woo said. "There's not much he can do about it, except through what I call the open-mouth operation," a play on open-market operations, which are used by the Federal Reserve to control monetary policy. Woo expects the currency to climb this year, yet predicts dollar trading will become increasingly volatile after Trump's inauguration Friday, making bullish wagers less appealing.
So what about the tweets? Here are a some of Trump's pronouncements Tuesday for foreign-exchange traders to mull:
"With all of the jobs I am bringing back into the U.S. (even before taking office), with all of the new auto plants coming back into our country and with the massive cost reductions I have negotiated on military purchases and more, I believe the people are seeing "big stuff.""
Before it's here, it's on the Bloomberg Terminal.
LEARN MORE