Trump May Herald Better Times for Public Firms, NYSE Chief Says
By
It's time to rethink regulations, President Tom Farley says

'We can make it more advantageous to be a public company'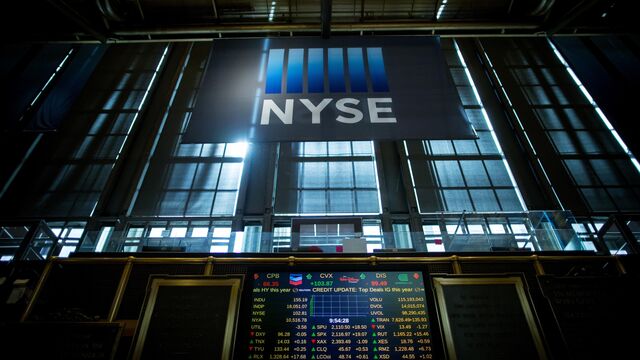 Better days may be coming for public companies and the rest of corporate America with Donald Trump's soon-to-begin presidency, according to the head of the New York Stock Exchange.
"I've spent time with the administration and there seems to be a sense that we need to help corporate America," including improving the tax code, said Tom Farley, president of NYSE Group. "There's a sense that working together, working thoughtfully we can make it more advantageous to be a public company."
Smaller companies don't have the staff or resources to handle the regulatory requirements of being publicly traded, Farley said, speaking in a Bloomberg TV interview Tuesday at the annual World Economic Forum in Davos, Switzerland.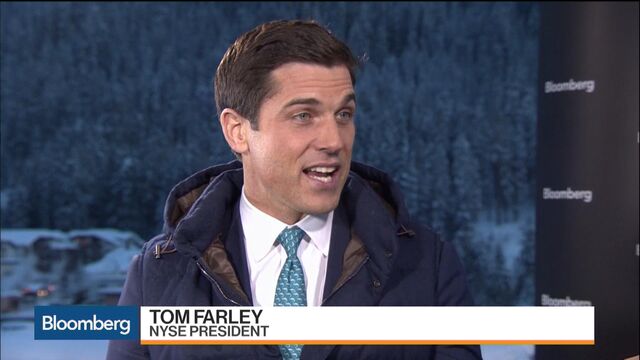 "It's time, and in fact maybe even overdue, to kind of rethink regulations, make sure there's not sensible, pinpoint opportunities to improve the environment for U.S. listed companies," Farley said.
While 2016 was generally terrible for initial public offerings -- "by some metrics it was the worst year in 20 years," Farley said -- things now look better, according to the NYSE executive. Seven IPOs at the exchange will raise billions of dollars in the next few weeks, he said, calling it a "robust pipeline."
— With assistance by Drew Singer
Before it's here, it's on the Bloomberg Terminal.
LEARN MORE