Scaramucci Clarifies That His SkyBridge Is 'Almost' Sold
By
Trump appointee earlier said that firm had been sold

Scaramucci makes statements on SkyBridge Capital from Davos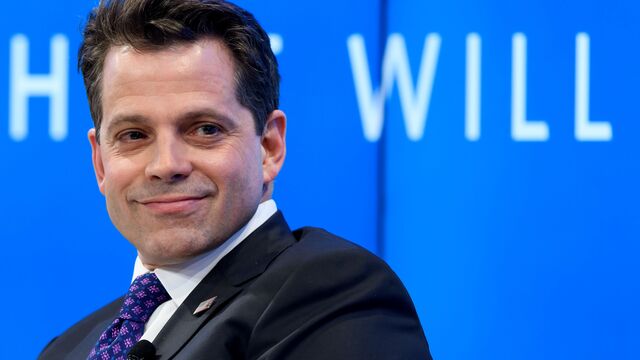 Anthony Scaramucci, named as an adviser to U.S. President-elect Donald Trump, said he has "almost" sold his SkyBridge Capital asset-management firm.
Scaramucci, 53, clarified a comment he made earlier Tuesday during a presentation at the World Economic Forum in Davos, Switzerland that the firm had been sold today.
"I need a couple of more hours," Scaramucci said to reporters who asked him about the sale after his talk. He didn't disclose the prospective buyer or the price.
Scaramucci, who hosts the lavish SALT hedge fund conference in Las Vegas, said earlier this month he received bids for his firm.
Last week, he was appointed as assistant to the president, director of the office of public liaison, Scaramucci told Bloomberg Television Tuesday. He said he will serve as a liaison between the White House and the business community, and work with local, state and foreign governments and trade associations.
SkyBridge is one of the largest players in fund-of-hedge funds business, which has struggled in recent years because of poor performance and layers of fees. Scaramucci founded the firm in 2005, raising $300 million to invest in nine startup hedge funds. His best career move may have been his purchase of Citigroup Inc.'s alternative-investments division in 2010. He got the business for very little money, and it added more than $4 billion to his assets under management and advisory.
The money manager had been seeking as much as $250 million in a sale, according to people familiar with the matter. Greg Fleming, who previously led Morgan Stanley's retail brokerage, was helping with the deal, Scaramucci told Bloomberg Television in December.
— With assistance by John Fraher
Before it's here, it's on the Bloomberg Terminal.
LEARN MORE