business
British Business Alarmed by May's Plan to Quit Single Market
By
Executives welcome clarity on principles but seek more details

'Today the prime minister changed the landscape,' CBI says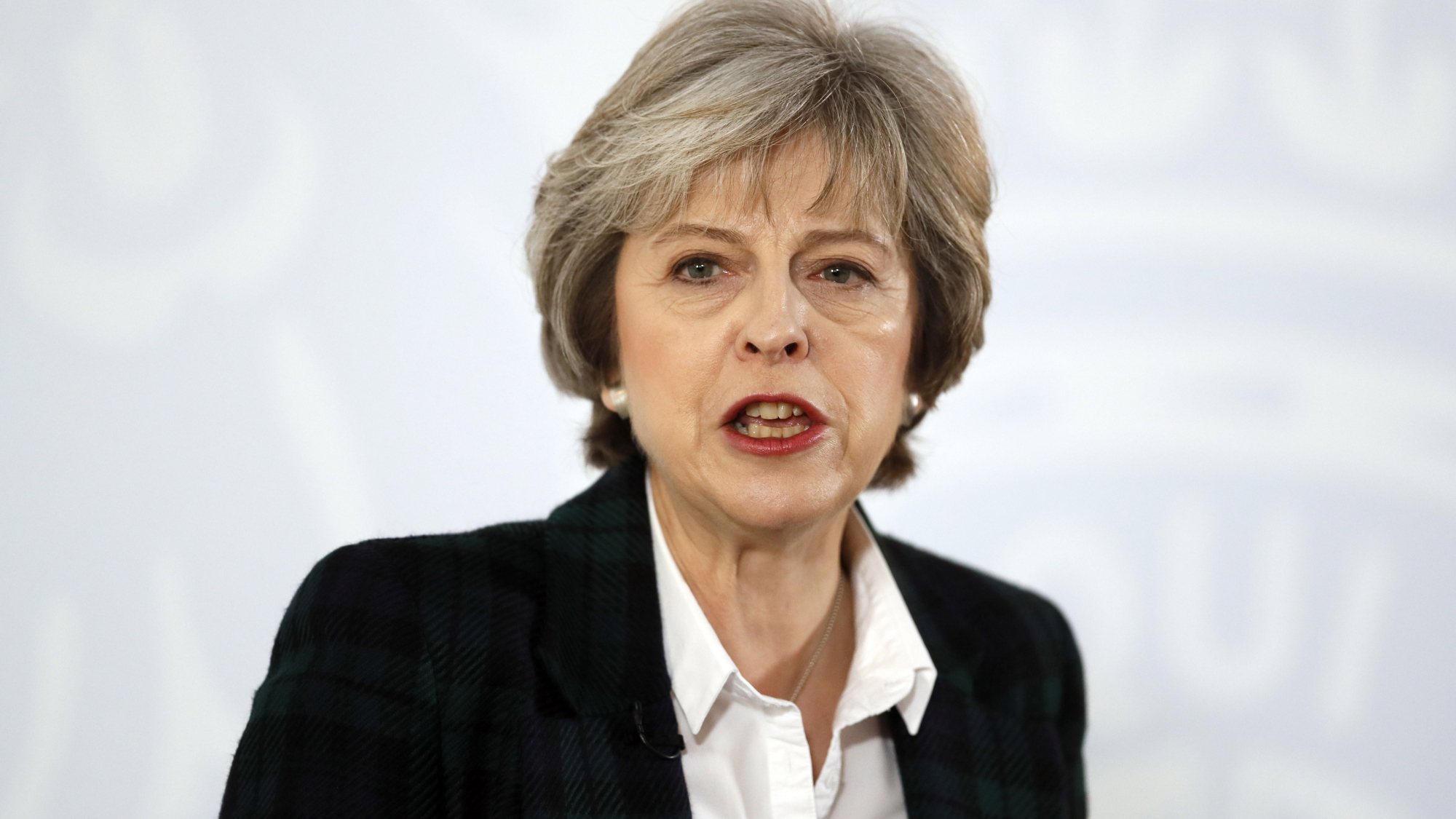 U.K. business leaders reacted with alarm to Prime Minister Theresa May's plan to leave the European Union's single market, saying it clouds the future of Britain's most important trading relationship.
May said she will sacrifice membership of the EU's tariff-free zone in return for the ability to curb immigration and assert Britain's sovereignty. In a speech Tuesday, she said she'd try to smooth the exit by applying European rules until new laws are approved while seeking a free-trade agreement with the EU and a "phased" implementation of the new rules.
"Today the prime minister changed the landscape," said Carolyn Fairbairn, director-general of the Confederation of British Industry lobby group, in a statement. "Ruling out membership of the single market has reduced options for maintaining a barrier-free trading relationship between the U.K. and the EU."
Business groups said they welcomed the clarity that May's speech provided, only weeks before she plans to formally set the U.K. on the road to Brexit. Until now, companies have been hamstrung by a lack of visibility over regulation, access to migrant EU labor and tariffs. The British currency rebounded after May's speech, even though it left questions about those issues unanswered.
"While businesses now have a clearer sense of the prime minister's top-line priorities, they will come away from her speech knowing little more about the likely outcome of the Brexit negotiations than they did yesterday," Adam Marshall, director-general of the British Chambers of Commerce, said in a statement.
Clean Break
May said she favors a clean break with the EU, rather than a "half-in, half-out" arrangement under which the U.K. could remain in the single market without having a say in making its rules. While pledging to reduce immigration, May stopped short of guaranteeing the rights of European workers in the U.K. without reciprocal agreements from EU governments. Many British companies say a shortage of skilled workers could grow more acute if they can't hire from elsewhere in the EU.
Some pro-Brexit business leaders said the details were less important than May's outline of her negotiating priorities, after months in which critics have accused the prime minister of a lack of decisiveness.
"What investors and entrepreneurs want most of all is certainty and Theresa May is setting out some clarity, and that is good," said Luke Johnson, co-founder of private-equity firm Risk Capital Partners LP, who supported leaving the EU.
Before May's speech, a major concern among U.K. companies was what would happen on the day after leaving the EU, with the CBI warning of a "cliff-edge." The prime minister said she would pursue a "phased process of implementation, in which both Britain and the EU member states prepare for the new arrangements between us."
'Smooth, Orderly'
"The tone was right," Roger Carr, chairman of aerospace and defense company BAE Systems Plc, said on Bloomberg Television at the World Economic Forum's annual meeting in Davos, Switzerland. "It was friendly but firm."
May's hand was strengthened by a pledge from U.S. President-Elect Donald Trump earlier this week to prioritize a trade deal with the U.K., said Alex Molinaroli, CEO of U.S. auto-parts maker Johnson Controls International Plc.
"In the end she doesn't have a lot of leverage with the EU but it's helpful that the Trump administration wants to be an ally," he said in Davos.
While May said she'd seek a free-trade deal with the EU, she can't guarantee that U.K. companies would maintain their current level of access to European markets after it leaves the group.
The Society of Motor Manufacturers and Traders said Britain's resurgent car industry needed tariff-free trading, rather than relying on the World Trade Organization rules that would apply if no deal were struck. If carmakers have to revert to WTO tariffs, it could "threaten the viability of the industry," Mike Hawes, chief executive officer of the group, said in a statement.
— With assistance by Benjamin D Katz, Jackie Simmons, John Ainger, and David Hellier
(
Updates with comment from Johnson Controls CEO in 11th, 12th paragraphs.
)
Before it's here, it's on the Bloomberg Terminal.
LEARN MORE