BlackRock Sees Renewed Dollar Rally as Trump Talks It Down
By and
Global reflationary shift started before U.S. election: Bamba

Treasury 10-year yield may climb to 3% in 2017, company says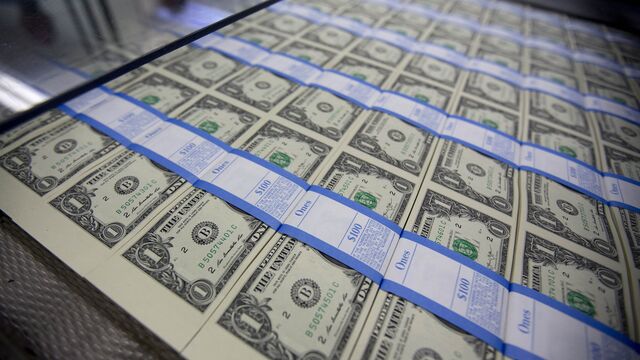 Treasury yields and the dollar have room to rise further with or without Donald Trump, according to the world's biggest fund manager.
An increase in global inflation expectations that began months before November's U.S. election will continue, and may push U.S. 10-year note yields up to 3 percent by the end of December, according to BlackRock Japan Co. The greenback may strengthen to 120 yen, said the company, whose parent BlackRock Inc. oversees $5 trillion.
Dollar investors have been whipsawed in the past month with the biggest rally against the yen since 1995 following Trump's election victory turning into the steepest rout since August after he was reported saying the greenback was "too strong." The President-elect had campaigned on promises of "massive" tax cuts and spending of as much as $1 trillion to rebuild infrastructure, while his "America first" stance produced pledges to tear up trade deals and punish companies that send jobs overseas.

"The regime of deflation and monetary easing since the Lehman shock switched to a regime of inflation and fiscal policy around July of last year," marking the end of the 35-year bull market in bonds, Yue Bamba, head of Japan fixed-income product strategy at BlackRock in Tokyo, said in an interview on Thursday in Japanese. "Trump is not the root driver."
U.S. 10-year yields have fallen to 2.34 percent as of 11:08 a.m. in Tokyo on Wednesday, from as high as 2.64 percent in December. The dollar has weakened to 113.01 yen from a 10-month high of 118.66 on Dec. 15.
Even if Trump's policies fail to fulfill reflationary expectations after his inauguration Friday, BlackRock sees an improvement in the global economy as firmly entrenched -- as can be seen in U.S. wage pressures and Chinese producer prices. The company predicts the Federal Reserve will raise interest rates as many as three times this year.
BlackRock holds fewer Treasuries than recommended by the benchmark it follows, while being overweight investment-grade U.S. corporate debt and emerging markets. A 3 percent yield on U.S. 10-year notes would equate to yields on investment-grade corporate debt of roughly 5 percent, and 7 percent for high-yield bonds, which would be "extremely attractive" against a backdrop of an ageing population around the world, Bamba said.
Structural headwinds in the global economy are likely to limit productivity growth, capping Treasury yields below 5 percent and preventing runaway strength in the dollar, BlackRock said. The threat that surging U.S. yields and the dollar pose for emerging-market economies will also limit their increase, according to the firm.
"The 35-year bull market in bonds ended in July of last year, but that doesn't mean we're at the start of a 35-year bear market," Bamba said. "It's hard structurally to paint a picture where U.S. yields keep climbing uncontrollably."
Before it's here, it's on the Bloomberg Terminal.
LEARN MORE