Your Evening Briefing
Here are today's top stories.
By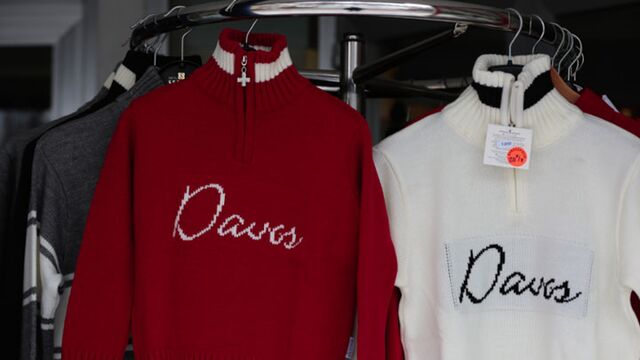 Want to receive this post in your inbox every afternoon? Sign up here.
Davos wonders if it's part of the problem. "No matter how improbable, the event most likely to happen is the opposite of whatever the Davos consensus is," says Kenneth Rogoff, Harvard professor and former chief economist of the IMF. After a year in which political upsets roiled financial markets, the concern for delegates attending the World Economic Forum's annual meeting this year isn't that their forecasts are often wrong, but that their worldview is.
Tesla unveiled new details on its Supercharging stations. The company said it will charge new customers to use the stations if they exceed an annual limit, marking its first attempt to monetize a service that has long been free for Tesla owners. For example, the Supercharging fee would be about $15 for a road trip from San Francisco to Los Angeles and about $120 for a cross-country trip from Los Angeles to New York.
Takata agreed to plead guilty and pay $1 billion to settle an investigation into its exploding air bags, which have been linked to at least 17 deaths worldwide. Three executives were also indicted in the U.S. for misleading regulators, consumers and car manufacturers about the faulty air bags as part of a years-long scheme that led to the biggest recall in history.
Europe's biggest fund manager says U.S. stock bulls got it wrong. According to Amundi SA, investors who have driven U.S. stock markets to record highs in expectation of fiscal stimulus from the Trump administration may be in for a surprise. The asset manager's head of macroeconomics said U.S. equity markets could go further into "bubble territory."
The performance review is dead. Long live the performance review. According to a new survey, 22 percent of office workers admitted to crying after an annual review, and nearly as many said they'd quit. More men said they'd cried than women; more men said they had quit, too. Bottom line: We're awful at criticism, but getting it more often might help.
You can live a block from the Obamas and the Trumps for $5.75 million. This 1930s home in Washington, D.C., about 10 minutes north of the Capitol building, sits on the highest point in the neighborhood, according to the broker representing the property. "I can see Ivanka Trump's backyard from my kitchen" is the new "I can see Russia from my house."
The skier's guide to Davos. Benedikt Germanier, a UBS veteran who is now the CEO of Zai skis, offers his favorite runs to take before, after, or during the World Economic Forum. The slopes tend to be pretty empty during the Forum, he said, and recent snowfall—after hardly any so far this ski season—means there should be sufficient snow to make it worth the trouble.

Before it's here, it's on the Bloomberg Terminal.
LEARN MORE