U.S. Doesn't Need Tariffs to Get 'Tough' on China, Pritzker Says
By
Challenges with China shouldn't stoke a trade war, she says

Commerce chief speaks in interview a week before Trump starts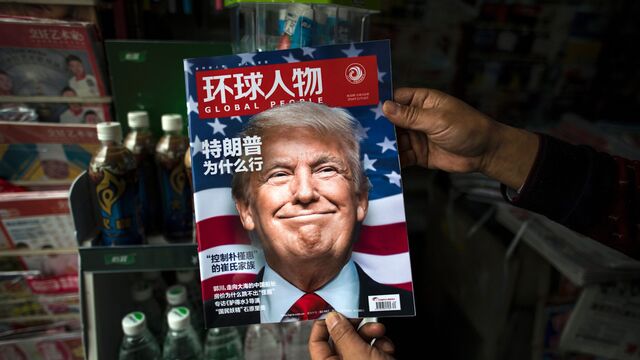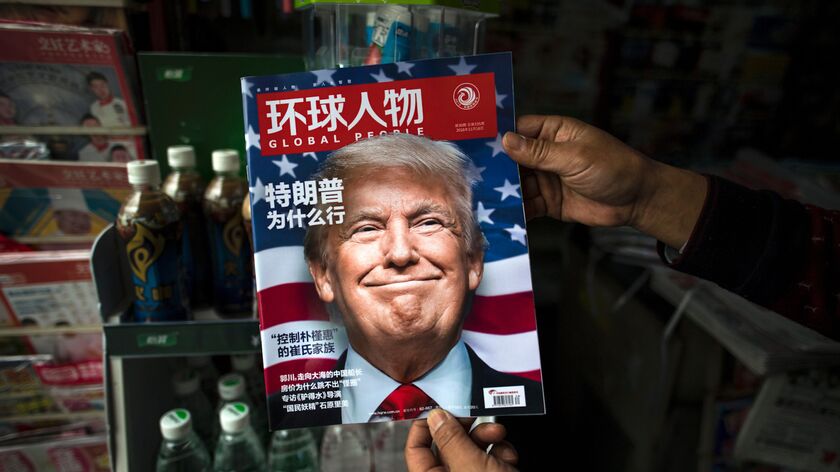 U.S. officials can get tough on China without imposing tariffs, U.S. Commerce Secretary Penny Pritzker said, cautioning the incoming Trump administration against stoking a trade war that could hurt the world's two largest economies.
"What I object to is the idea that we're just going to slap a tariff on everything that we buy from a country," Pritzker said in an interview Friday in her Washington office. "That's not going to work -- that leads to a trade war. I'm all for being tough when our companies are not being treated fairly, but I think we have to think about what does 'tough' mean so we don't then find ourselves in a negative cycle."

The Commerce chief's comments are at odds with President-elect Donald Trump's positioning on trade, which has rallied some Americans to support a more protectionist stance in an attempt to revive U.S. manufacturing and boost domestic jobs and wages. Trump's nominee to replace Pritzker, billionaire investor Wilbur Ross, last year co-authored a paper calling China the world's biggest trade "cheater."
While Trump and some of his advisers have threatened tariffs on alleged trade-rule breakers, other members of the incoming administration have tried to ease fears of a trade war by enunciating that the duties might only act as a bargaining chip for better deals.
Trump's personnel moves have raised concern about big policy changes. He has created two unique positions aimed toward renegotiating trade deals, installing Peter Navarro, a career critic of China trade practices, as the head of a new trade council within the White House. He also picked Jason Greenblatt, chief legal officer for Trump Organization Inc., to be a special representative for international negotiations.
FX Manipulation
Navarro has argued that China is violating international trade rules on four fronts: intellectual property, currency manipulation, export subsidies, and worker and environmental standards. 
Pritzker echoes at least some of those challenges.
"We have to be firm about intellectual-property protection, about market access, about trade-secret protection, about a level playing field for American businesses to compete," Pritzker said. "China is no exception, and we have lots of challenges with that."
Asked about Navarro's appointment at a regular briefing in Beijing on Dec. 22, Chinese Ministry of Foreign Affairs spokeswoman Hua Chunying said the country was paying close attention to Trump's transition effort.
'Common Interests'
"What I want to stress here is that China and the U.S. are two big countries and have a lot of common interests," Hua said. "Cooperation is the only correct choice for both nations."
Exactly how the bartering with China will play out under the new administration remains murky ahead of Trump's Jan. 20 inauguration. Some members of his team have said that tariffs won't be the first step in the process.
"We want to start with carrots," Anthony Scaramucci, the founder of SkyBridge Capital who will be an assistant to Trump in the White House, said in a Dec. 1 interview with Bloomberg Television. "If we're going to get some contention related to trying to make those deals fairer, so that our goods and services can leave the United States in the same proportion that they're coming in, then the cudgel of a tariff is something that we on the administration side would be willing to impose as a sort of negotiating chip."
Projections on the impact of Trump's economic policies also have divided forecasters at major banks. Bank of America analysts project trade tensions will provide a negative shock to the economy this year, while Deutsche Bank economists see his deregulation and tax reform lifting U.S. growth in 2017.
Before it's here, it's on the Bloomberg Terminal.
LEARN MORE