Your Evening Briefing
Here are today's top stories
Bloomberg News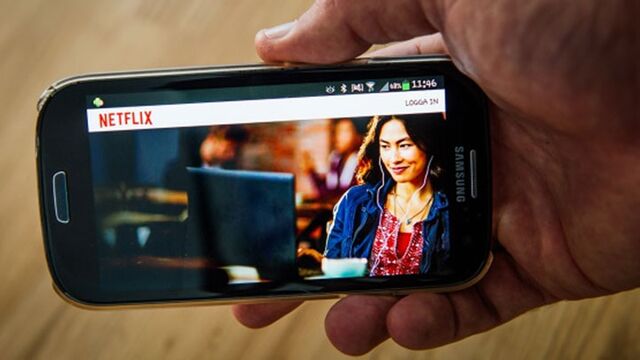 Want to receive this post in your inbox every afternoon? Sign up here.
About five years ago, Netflix made its first attempt at expansion outside the U.S. and Canada. Now, there are only a handful of countries in the world in which Netflix isn't available. But that's not to say that it's achieved world domination–yet.   
Netflix wants the world to binge-watch. Netflix's Brazilian invasion, launched with the Portuguese-language, Sao Paulo-filmed 3%, is just the start. The company wants the attention of the world's well-off cosmopolitan consumers, and it's investing billions of dollars in a multifront effort to create a lingua franca of original programming, while also upgrading the world's video streaming structure. It's like a worldwide Marshall Plan for premium home entertainment.
The Justice Department's watchdog opened an investigation into whether the FBI failed to follow appropriate procedures in its probe of how Hillary Clinton handled official e-mail while serving as secretary of state. The investigation will also review actions leading to Director James Comey's announcements that he was re-opening and then closing the probe, both made days before the election.
The EPA accused Fiat Chrysler of diesel emissions cheating. The automaker was accused of violating pollution laws with 104,000 diesel vehicles, sending the shares plunging on the prospect it may follow Volkswagen in facing billions of dollars in fines.
U.S. House Republicans are under pressure to complete the first step toward repealing Obamacare, after a razor-thin Senate vote showed the contentiousness surrounding efforts to undo President Obama's signature domestic achievement. The House plans to vote as early as Friday on a budget resolution that would set the repeal effort in motion, but the timing could slip because of intra-party angst.
These are the world's cheapest places to buy drugs, alcohol and cigarettes. Indulging in a weekly habit of any of the aforementioned vices can cost you as little as $41.40 in Laos and a whopping $1,441.50 in Japan, according to the Bloomberg Vice Index, which gives insights into the economics behind some of our bad habits.
Donald Trump will have cost the city of New York up to $35 million, or about $500,000 a day, by the time he takes office, according to an estimate from the mayor's office. The bulk of this cost comes from the presence of the NYPD personnel around Trump's namesake tower on Fifth Avenue. We're tracking the cost second by second.
A quirky idea gone viral spawned a $16 million battle over mermaid tail blankets. In less than five months, 35-year-old Hattie Peze built a multimillion-dollar business hawking mermaid blankets. Yes, mermaid blankets. It was a fairy tail success story. But Peze's tiny company has also been forced to wage intellectual-property battles against larger rivals.

Before it's here, it's on the Bloomberg Terminal.
LEARN MORE