EPA Said to Defy Automakers, Keep Efficiency Standards Intact
By and
Final determination to end EPA review of auto carbon standards

EPA says 50.8 mpg goal is affordable; automakers say it's not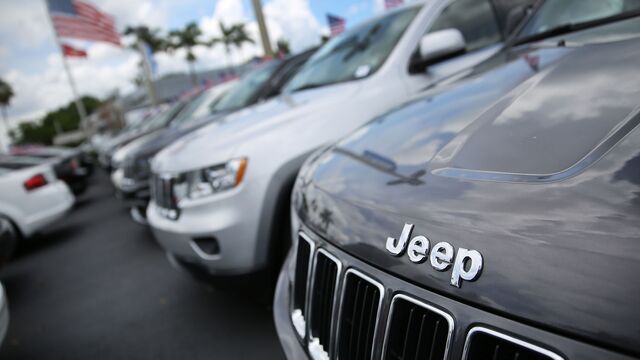 The U.S. Environmental Protection Agency intends to keep its vehicle efficiency standards intact through the 2025 model year, two people briefed on the matter said, shoring up a key piece of President Barack Obama's environmental legacy against a challenge by the incoming administration.
 
The agency is expected to issue a "final determination" Friday that reaffirms its earlier proposal that the greenhouse gas standards should remain unchanged, the people said on the condition of anonymity because the decision is not yet public. An EPA spokeswoman declined to comment.
The final determination would conclude the EPA's mid-term evaluation of Obama's auto efficiency standards, which get tougher every year through 2025. Automakers had insisted that Obama agree to the review as a condition of endorsing the plan in 2011. The standards require automakers to limit carbon-dioxide emissions by boosting their fleetwide fuel economy to a 50.8 miles per gallon average by 2025, from 35.3 mpg now.
Obama has described the emission standards as a key element in his fight against climate change. Carmakers have said the standards will raise vehicle costs and accused the EPA of rushing to conclude the evaluation process before President-elect Donald Trump takes office.
Read about other EPA action today regarding Fiat Chrysler
"If EPA finalizes its greenhouse gas rules for autos just days before the inauguration -– and there are signals that such an announcement is imminent –- it is a disappointing development,'' Gloria Bergquist, a spokeswoman for the Alliance of Automobile Manufacturers, a trade group that represents a dozen carmakers including Ford Motor Co., Fiat Chrysler Automobiles NV and General Motors Co., said Thursday.
Automakers had expected the review to last months longer so there would be time for additional debate. The final determination was due no later than April 2018.
On Nov. 30, the EPA announced its preliminary decision to lock in the 2022-2025 rules based on a finding that they were both affordable and effective. Automakers disagreed and asked the EPA to reconsider and give them more time to make their case.
Before it's here, it's on the Bloomberg Terminal.
LEARN MORE