Dollar Drop Doesn't Deter Patient Bulls; Seasonals Support Case
By
USD bulls talk a good book; dip buyers lurk in dollar-yen

Fiscal stimulus, if it ever comes, expected to support dollar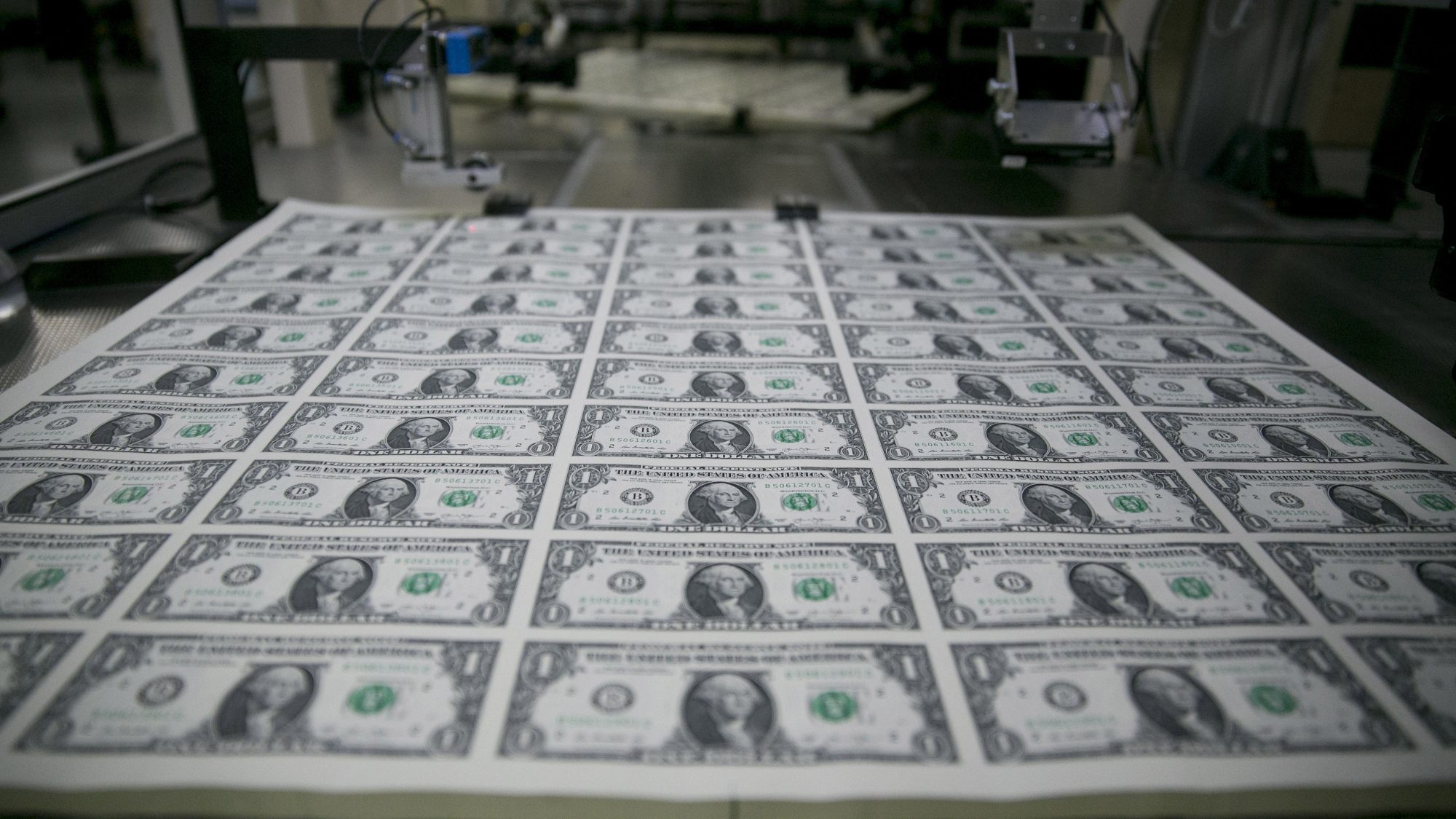 The wash out in dollar longs appeared to slow after a rough overnight session that saw the greenback drop more than 1% before pausing, though that doesn't mean that fresh buyers are ready to rebuild positions just yet.
Noticeable within the noise of the last few trading sessions has been the resilient tone from traders and analysts reiterating that their core dollar bullish mindset hasn't shifted, or at least not by a lot. At the same time, this may not be the right time to buy a dollar dip, the thinking goes. While January does not a year make, it is known to be a volatile period that can rattle confidence.
Seasonal trends suggest that the dollar bulls may have a point, with the chart below showing that the dollar has tended to be sluggish at the start of recent years.
Many are convinced that stimulus will lead to tighter Fed policy, keeping the broader dollar outlook intact even if timing remains uncertain, though most USD bulls have barely begun to implement dollar buying programs, traders said.
Morgan Stanley strategists led by Hans Redeker said in a note that the drop in dollar-yen does not mean the reflation trade is in trouble; "contrary to this impression, we take the view that the reflation trade is in good shape and view the USDJPY break lower in the context of position-adjustment" as some investors lose patience. TD strategists wrote that, despite being washed out of a EUR/USD short today, they are awaiting better levels to reinstate the trade.
EUR/USD trading ~1.0640 in retreat from the session high at 1.0685 where gains were capped by offers ahead of 1.0700 with further supply at 1.0735, traders in London said; offers and stops are also in place above 1.0800, which may see further capitulation from USD longs, traders say
USD/JPY trading ~114.29 after setting 113.76 low overnight; buyers are expected to emerge ahead of 113.00 as macro accounts try to add to dollar longs, traders in London said
GBP/USD reversed early gains and was trading near a fresh low 1.2158 as a new round of Brexit jitters emerged after a report that PM May will make a speech on Brexit next week; GBP is the only loser vs USD in the G-10 peer group
Before it's here, it's on the Bloomberg Terminal.
LEARN MORE