markets
Yen Hedging Cost Jumps to Three-Year High on Fragmented Forecast
By
Banks' end-2017 dollar-yen predictions range from 100 to 128

Volatility curve remains inverted as near-term risks persist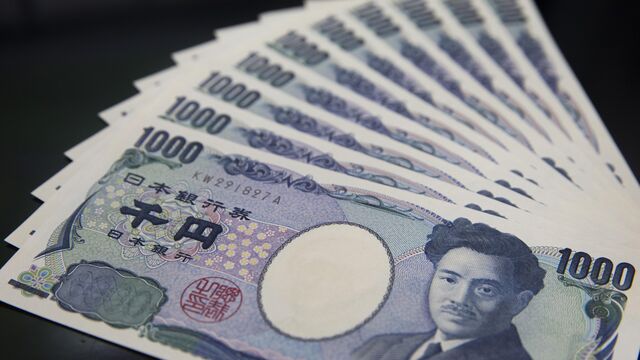 As analysts spar over the yen's direction this year, investors are paying the price.
The cost to hedge against fluctuations in the Japanese currency over a year using options has surged to the highest level in more than three years amid a lack of consensus on where it's headed. Global banks' predictions for the yen in a Bloomberg survey range from a call for a 14 percent rally from now through 2017 to that for a 9 percent slump.
The yen's one-year implied volatility against the dollar, a key component of option prices, rose 54 basis points this week to 12.40 percent Wednesday, a level unseen since September 2013. The measure rose to 43 basis points above actual spot-market volatility, the widest gap in more than a month.

Even as shorter-end option prices trade close to the past year's averages, the volatility curve has shifted higher since the beginning of this year. Still, it remains inverted as front-end prices have risen more. The one-week measure rose 1.5 percentage point today to 14 percent ahead of U.S. President-elect Donald Trump's first press conference.
Options that protect against dollar declines against the yen were in demand this week as investors sought to hedge their dollar-long positions in the spot market, whereas trading in longer tenors was mixed, according to traders in London.
NOTE: Some information comes from FX traders familiar with the transactions who asked not to be identified because they are not authorized to speak publicly
Before it's here, it's on the Bloomberg Terminal.
LEARN MORE