Trump's Oil Men Inherit Industry That Boomed During Obama Tenure
By
U.S. output surged thanks to improved fracking technology

Rig count neared 1980s peak twice before the price crash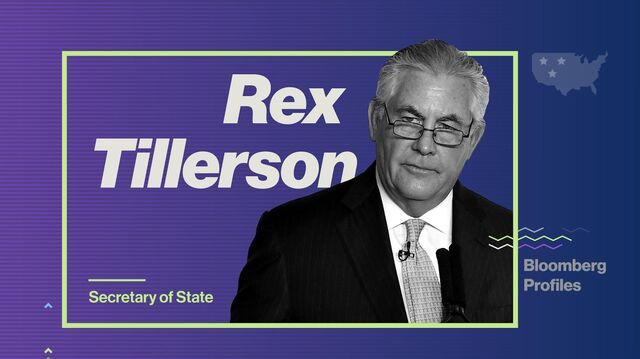 U.S. President-Elect Donald Trump's cabinet will have strong ties to the oil industry if nominees such as Rex Tillerson and Scott Pruitt are confirmed by Congress.
As the former chief executive officer of Exxon Mobil Corp. and previous attorney general for oil-rich Oklahoma face questions from a Senate confirmation panel this month, a look into President Barack Obama's time shows that, for the most part, the industry thrived. His critics ascribe that more to external factors than his policies.
Oil explorers dealt with a variety of factors during Obama's eight years in office, including the worst U.S. offshore crude spill that temporarily halted drilling, a shale-technology boom and the industry's worst financial crisis in a generation.

The oil industry went through a pair of downturns beginning in 2008 and 2014 that led to a collapse in the rig count. Better technology allowed the explorers to do more with less rigs, meaning fewer equipment came back to work toward the tail end of Obama's term.

The setbacks weren't enough to derail the growth in crude output during Obama's tenure. The combination of hydraulic fracturing and horizontal drilling allowed explorers to unlock vast amounts of oil that ultimately led to the country's energy independence. The continued improvement in drilling technology allowed for more wells to come from fewer rigs.

The 61 oil-industry members on the Standard & Poor's 500 boosted their collective market capitalization by roughly half from the first day Obama stepped into office.
The economic environment, along with growing oil demand around the world and improved technology, are more to thank for the industry's expansion than the Obama administration's policies, Logan Walters, a former White House aide to President George W. Bush, said Tuesday in a phone interview.
"The oil and gas industry's growth during the Obama administration was more coincidental," said Walters, who later served as senior policy adviser to the Secretary of Energy in the Bush administration. "The fact is his policies were not terribly friendly toward the industry."
Before it's here, it's on the Bloomberg Terminal.
LEARN MORE