Kerry Laments Lack of Progress on Trump Transition at State
By and
'There's not an enormous amount of it,' Kerry says at forum

Secretary of state previously avoided criticizing Trump's team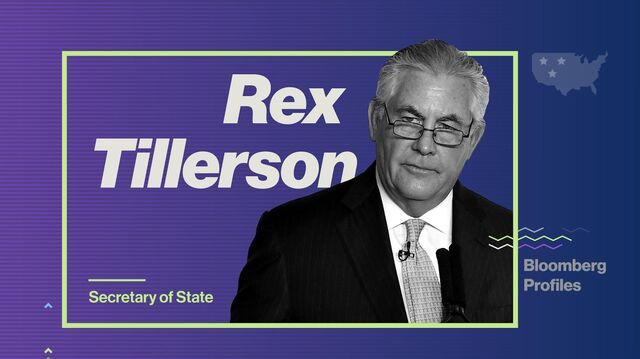 Secretary of State John Kerry questioned talk of a smooth transition between President Barack Obama and President-elect Donald Trump, at least when it comes to the State Department.
The changeover is happening smoothly simply "because there's not an enormous amount of it," Kerry said Tuesday.
"There are some people who have been in the building for a period of time," Kerry said of Trump's "landing team" at State, "but quite candidly I think there has not been a lot of high-level exchange at this point," he said. He added that he has yet to meet with Rex Tillerson, Trump's nominee for secretary of state whose confirmation hearing is scheduled to begin Wednesday.
Kerry's comments at an event hosted by the U.S. Institute of Peace marked an unusual moment of candor about Trump's team, which he has largely avoided discussing in the weeks since the presidential election. Asked previously about Trump and the transition, Kerry has said the law prohibited him from commenting and that he wanted to give the incoming administration time to set its own policy. But his comments Tuesday were filled with criticism of the people who will succeed the Obama administration on Jan. 20.
'Fact-Less Environment'
"We are living in a fact-less political environment," Kerry said. "Every country in the world better start worrying about authoritarian populism and the absence of substance in our dialogue, if you call it that."
Lambasting Trump's passion for commenting via tweets on issues of all kinds, Kerry said, "If policy is going to be made in 140 characters on Twitter and every reasonable measure of accountability is being bypassed and people don't care about it, we have a problem."
Madeleine Albright, who was secretary of state under Democratic President Bill Clinton, was gentler toward Trump's outspokenness at the same gathering of past, current and incoming foreign policy officials. "Unpredictability occasionally is interesting," she said. "Constant unpredictability is dangerous."
Retired U.S. Admiral James Stavridis, who was NATO's supreme allied commander, said Trump has made "good picks" in retired Generals Mattis, John Kelly and Michael Flynn for top roles in his administration. He said it's premature to try to describe the next president's foreign policy.
'Gone Poof'
Kerry, in his remarks, also faulted the current nomination process for top administration positions, as Democrats have accused the Republican majority of jamming their nominees through Congress. Kerry said things have changed since his time, when he was required to submit voluminous paperwork including tax returns. Tillerson has submitted tax information but no returns.
"Suddenly that's gone poof," Kerry said. He declined to answer when asked if he felt some nominees were being given a pass.
Kerry again defended Obama's decision not to enforce his rhetorical "red line" against Syrian President Bashar al-Assad for using chemical weapons against his own people. He said an agreement forged between the U.S. and Russia to remove Syria's chemical-weapon stockpiles made military action unnecessary.
Kerry also defended his legacy, which risks being undone in coming years. Trump has threatened to walk away from some of the Obama administration's signature agreements, including the Iran nuclear deal and the Paris climate accord.
Asked how the U.S. could play a bigger leadership role in the world, Kerry shot back: "We will not lead by turning our back from the 186-nation climate change agreement. We've been leading."
Before it's here, it's on the Bloomberg Terminal.
LEARN MORE