Trump's Top Diplomat Comes With Love From Russia
He's close with Vladimir Putin and has $180 million coming from ExxonMobil. Now he wants to be U.S. secretary of state.
by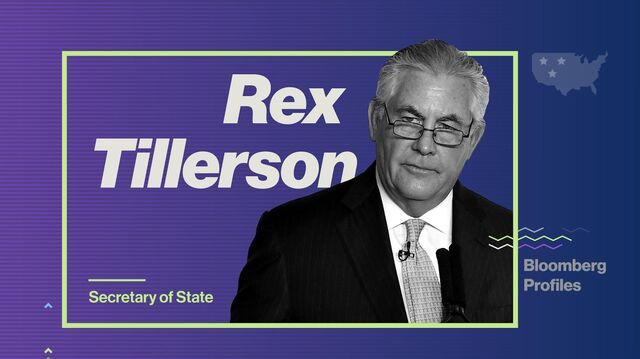 Former ExxonMobil Corp. Chief Executive Officer Rex Tillerson likes to make friends. He's a dealmaker who gets things done, says U.S. President-elect Donald Trump. So despite a total lack of experience in the public sector, he's been nominated for the highest-profile job in the new administration: secretary of state.

Tillerson, 64, spent four decades building relationships on six continents for the Texas-based oil giant. One connection he made was with Vladimir Putin, who liked Tillerson so much he gave him the Order of Friendship medal. Tillerson opposes sanctions on Russia, an issue of special relevance to the Russian president—his country has suffered under their weight since it invaded Ukraine, annexed Crimea, and launched a low-intensity war in the east. All of this points to the question of how Tillerson will treat a nation intelligence agencies say recently waged a different kind of low-intensity campaign: U.S. lawmakers want to impose new sanctions on Russia for allegedly using hacking and fake news to try to throw the 2016 presidential election to Trump.

But behind the geopolitics is the simpler issue of conflict of interest: ExxonMobil inked two huge Arctic deals with Russia that were hobbled by the Ukraine sanctions. This may come up in confirmation hearings set for this week in the Republican-controlled U.S. Senate (despite incomplete ethics investigations). Democrats have lots of ammunition, including Tillerson's financial disclosures, his reported assets of up to $400 million, and the unorthodox $180 million payout coming from ExxonMobil. But it also seems likely the senators will inquire of Tillerson's friend in Moscow, too.
Before it's here, it's on the Bloomberg Terminal.
LEARN MORE