Your Evening Briefing
Here are today's top stories.
by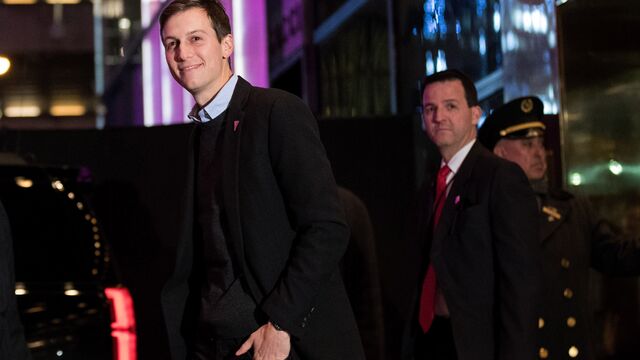 Want to receive this post in your inbox every afternoon? Sign up here.
Never underestimate the power of a flight delay to ruin a trip. Fly on the wrong airline and your odds of a delay are as high as 55 percent; choose the right one and that number shrinks to just 11 percent. No matter where you're sitting on the plane (or how many complimentary drinks you get), a delay can break a vacation's spell. Before booking a winter escape, consult the rundown of international airlines with the best on-time performance records, below.
The best and worst airlines in the world. For those who insist that traveling is all about the journey: It really depends on the carrier. Here are the airlines to steer clear of and those to prioritize, based on findings from aviation insights company FlightStats on the likelihood of getting delayed on each. And don't forget to factor in airport amenities: JFK, America's largest international gateway airport, is facing a major turning point.
Trump's son-in-law will be named a senior adviser to the president, according to a person familiar with the matter. Jared Kushner has been working on a plan to step down as chief executive officer of his family's real estate company to comply with government ethics standards. He and his wife Ivanka Trump, currently residents of New York City, have bought a home in Washington.
Meryl Streep vs. Donald Trump. When Streep gave a speech at the Golden Globes on Sunday night, in which she criticized Trump as a "bully" without naming him directly, one could practically predict the 6 a.m. Twitter response from the president-elect. Indeed, Trump dismissed the actress's critique early Monday, calling her "one of the most over-rated actresses in Hollywood."
Get ready to pay $500 more in taxes. Though Trump and his fellow Republicans in Congress promised to slash taxes, a tax increase will be the first thing millions of Americans see. About 12 million workers will pay more this year because of an automatic adjustment in their payroll taxes — and 2017's increase is particularly huge.
Volkswagen execs in Germany will face U.S. charges in the diesel-cheating scandal, according to a person familiar with the matter. One of the automaker's managers, Oliver Schmidt, was arrested in Miami on Saturday and charged with conspiracy to defraud the U.S.
Chris Christie is chasing a career makeover while New Jersey's financial mess remains unresolved. After the governor hit a record-low approval rating and was snubbed by Trump for an administration post, Christie now has what may be his last opportunity to rehabilitate a take-charge image. He has largely given up trying to solve New Jersey's mounting troubles; his focus is on inspirational talks about addiction recovery.
This is where your smartphone juice comes from. Thanks to its extraordinary terrain, Chile is sitting on the world's largest deposits of lithium, the element that powers the modern world (aka: your phone, laptop, and electric car). Hello World host Ashlee Vance went there to see how gallons of the oily liquid are removed from the desert.

Before it's here, it's on the Bloomberg Terminal.
LEARN MORE