U.S. Response to Russia Hacks Disproportionate, Conway Says
by
Obama expelled 35 Russian diplomats last month over hacking

Treasury Department adds five Russians to sanctions list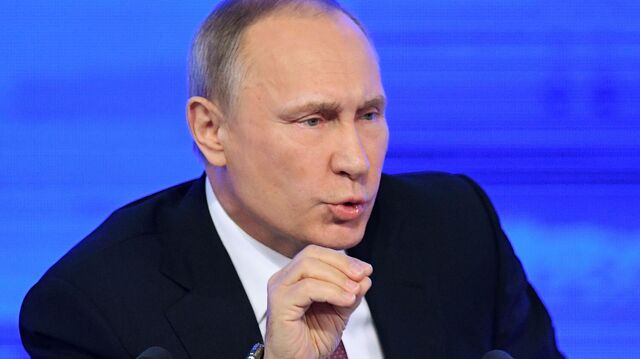 U.S. President Barack Obama's response to Russia's alleged election-related hacking was "disproportionate" compared with past actions, and President-elect Donald Trump will have a different approach once he takes office next week, Trump adviser Kellyanne Conway said.
"There does seem to be a disproportionate response, a punitive one, by President Obama in the instance of the alleged Russian hacking," Conway said in an interview published Monday in USA Today. Asked if Trump would roll back any of the "steps" imposed by Obama, Conway said: "I predict that President Trump will want to make sure that our actions are proportionate to what occurred, based on what we know."
Obama last month expelled 35 Russian diplomats from the U.S. and imposed sanctions on top intelligence officials and agencies over cyberattacks allegedly backed by the Kremlin and aimed at interfering with the 2016 election campaign. Trump had repeatedly questioned the findings, and he praised President Vladimir Putin for being "very smart" after the Russian leader declined to reciprocate by expelling U.S. diplomats.
In a declassified report released after briefing the president-elect last week, the intelligence community said Putin personally ordered a hacking and disinformation campaign to influence the U.S. presidential campaign and developed "a clear preference" for Trump to win.
Trump, toning down his earlier public criticism of the analysis after meeting the intelligence chiefs, said he will appoint a team that will give him a plan within 90 days of taking office "to aggressively combat and stop cyberattacks."
Later on Monday, the U.S. Treasury Department announced it was adding five Russians under the Magnitsky Act, which sanctions people for human-rights abuses as well as those deemed complicit in the death of lawyer Sergei Magnitsky. He uncovered the theft of $230 million from the Russian treasury and later died under suspicious circumstances in a Moscow prison in 2009. There are now 44 names on the list, Secretary of State John Kerry said in a statement.
Before it's here, it's on the Bloomberg Terminal.
LEARN MORE