SNB Expects Bumper 2016 Profit After Record Loss a Year Earlier
By
Federal government, cantons to get at least 1 billion francs

Central bank made 19 billion francs on currency holdings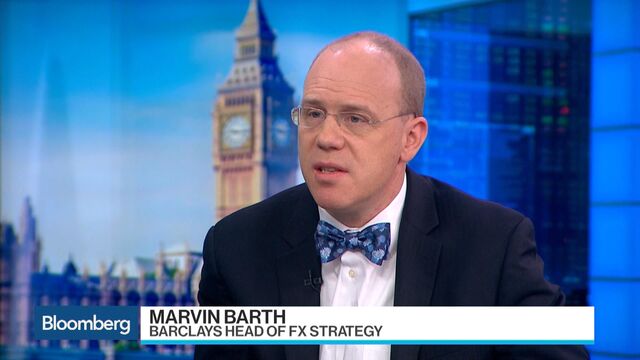 The Swiss National Bank expects a 2016 full-year profit of 24 billion francs ($23.6 billion), enabling it to shell out money to the federal government and municipalities.
Foreign-currency holdings contributed more than 19 billion francs, and valuation gains on its gold holdings added 3.9 billion francs, the central bank said on Monday, citing an initial estimate. Last year's result is set to be the second-best in the last decade and follows a record loss for 2015.
The SNB will distribute a dividend of 15 francs per share and give at least 1 billion francs to the government and the cantons. A supplementary payout to the confederation and the cantons of "about half a billion francs" will also be made, judging by the preliminary figures, it said. Final results are due March 6.

The vast majority of the SNB's assets are foreign-currency reserves, accumulated by intervening in financial markets to stop the franc from appreciating. Because the SNB can't hedge the risk of those reserves, it is exposed to currency fluctuations. This in turn means that its annual earnings also are volatile.
While the central bank doesn't need a profit to conduct monetary policy, Switzerland's 26 cantons have come to rely on its munificence to pad their budgets. In the past, big annual losses have landed the SNB in political hot water.
"The SNB's bonanza isn't unimportant for the cantons," UBS economists Alessandro Bee and Elias Hafner said in a note last week. For the cantons Glarus, Lucerne, Obwalden, Schwyz, Solothurn, Thurgau and Uri, the payout was particularly important, while Geneva and the city of Basel are less reliant on it, they said.
The central bank is a joint-stock entity, with the majority of its shares held by the cantons and cantonal banks. There are also private investors. For 2013 the SNB didn't make its payout to the cantons after the price of gold declined, though it made that up the following year and also managed a payment last year despite its loss.
The SNB has accumulated 645.3 billion francs worth of foreign currencies due to its interventions. Economists say it has allowed the currency to strengthen against the euro somewhat in recent months, given that an interest rate rise in the U.S. has caused it to slip against the dollar.
The franc depreciated roughly 1.7 percent against the dollar last year and it rose about 1.6 percent against the euro, data compiled by Bloomberg shows.
Before it's here, it's on the Bloomberg Terminal.
LEARN MORE