Here's a Taste of the Weird and Wonderful Inventions at CES 2017
A robotic litter box, a sleek seat massager and a Death Star speaker are among the wacky gadgets on display in Las Vegas.
By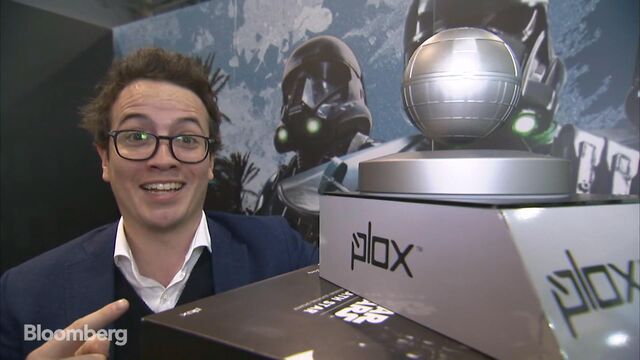 The Consumer Electronics Show in Las Vegas is as much about the little guys as it is the technology and automotive behemoths.
While the Samsungs and Volkswagens of the world showed off products this week looking to generate billions of dollars in sales, thousands of hopeful entrepreneurs hawked their wares at the conference wanting little more than a new investor, some media attention or a sales lead.
Among the 7,500 exhibits are some weird and wonderful inventions. Bloomberg rustled up a few at this year's show. Auburn Hills, Michigan-based startup AutoPet unveiled its robotic cat litter box, which generated a mix of consternation and amazement. There was Bodyfriend's supercar-design-inspired seat massager and a levitating Star Wars Death Star speaker built by a three-person team in Melbourne. Buried in the deep recesses of the Vegas conference centers are thousands of such examples of ingenuity, imagination and insanity.

Before it's here, it's on the Bloomberg Terminal.
LEARN MORE