Your Evening Briefing
Here are today's top stories.
Bloomberg News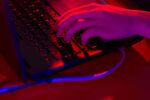 Want to receive this post in your inbox every afternoon? Sign up here.
Good afternoon. If you're sitting at your desk, daydreaming about sitting in the sun and playing golf, hundreds of thousands of people are way ahead of you. In the last three months of 2016, older Americans left the workforce in droves, resuming a trend toward retirement that had plateaued for most of the year. Let the couch-sitting (or the couch envy) commence. —Megan Hess
Donald Trump got his long-awaited briefing from intelligence agencies Friday, as he called for a congressional investigation into leaks reporting some of their findings about Russian hacking of the presidential election before he got a chance to see them. Trump said he'd seek a plan to "aggressively combat and stop cyberattacks" after meeting with the agency chiefs whose conclusions he has openly questioned for months.
Older Americans are retiring in droves. More and more baby boomers are starting the new year with nothing on their schedule but plans to golf, travel, and spend more time with the grandkids. The number of Americans aged 65 or older without a disability that aren't in the labor force rose by 800,000 in the fourth quarter of 2016.
A gunman opened fire at the Fort Lauderdale airport, killing five people and wounding eight before being taken into custody, officials said. Authorities gave no details on a possible motive for the shooting inside Terminal 2, which serves Delta Air Lines and Air Canada. The airport suspended operations as law enforcement authorities rushed to the scene.
Trump says the U.S. can pay for the border wall and bill Mexico later. He defended a plan to ask Congress to initially pay for building a wall at the U.S.-Mexico border, saying that he'll demand repayment from Mexico. "Any money spent on building the Great Wall (for sake of speed), will be paid back by Mexico later!" Trump wrote on Twitter Friday.
Apple execs saw their pay drop while Tim Cook had his biggest payout yet. Apple's five top executives received about $22.8 million each for 2016, which was a pay drop. The company's CEO reaped $145 million, a huge leap from 2015 even as sales fell for the first time.
Clear eyes, full hearts, can't let go. The business model of college football, long a financial boon to universities, is breaking down. Dive into our weeklong look at the pressures of rising costs, falling revenue and what—if anything—universities can do about it.
You should be drinking port. Portugal's popularity is booming as a tourist destination. That means it's time to get familiar with the country's signature drink, the fortified wine called port. Before you roll your eyes and think, That stuff is so sickly sweet, take a moment to give port another chance.