benchmark
Fed-Watcher's Guide to Decoding Friday's Jobs Report
Here's what policy makers are looking for, according to the December Fed meeting minutes
By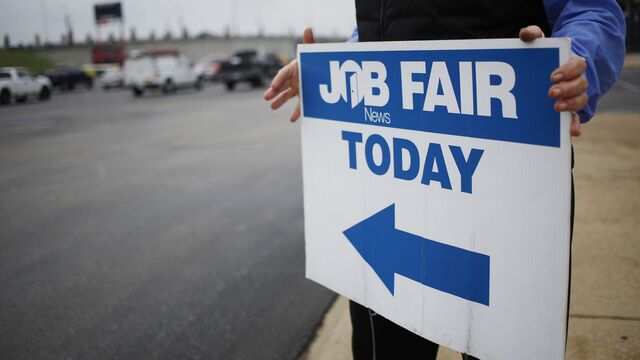 America will learn how many jobs the economy added in December on Friday morning, rounding out our picture of U.S. labor-market progress in 2016. Those parsing the data for monetary policy relevance have the advantage of a timely guide: Earlier this week, the Federal Reserve released the minutes from its last policy meeting. 
Jobs were a central topic at the Dec. 13-14 meeting, based on the records, and overheating in the labor market is bubbling as a concern at a time when the unemployment rate has sunk to 4.6 percent and wages are gradually moving higher. Here are the key passages that sent a signal about how Fed officials are monitoring the situation.
Slack Signs
"Some participants saw the possibility that an extended period during which labor markets remained relatively tight could continue to shrink remaining margins of underutilization, including the still-high level of prime-age workers outside the labor force and elevated levels of involuntary part-time employment and long-duration unemployment."
We'll start off with the area where Fed officials still see room for improvement: the higher share of 25- to 54-year-olds outside of the labor market and the still-elevated level of part-time work. If those figures improve further in Friday's report, it could be a sign to Fed officials that the slack is absorb-able, rather than permanent. 
Unemployment Outlook
"Participants expected the labor market to strengthen somewhat further over the medium run, with almost all anticipating that the unemployment rate over the next couple of years would run below their estimates of its longer-run normal level."
The "longer-run normal level" is basically the Fed's view of full employment. Fed policy makers saw that level at 4.8 percent unemployment as of their December meeting. That said, they do expect some near-term undershooting. November's 4.6 percent jobless rate was already below their longer-run projection, and based on their median December outlook for the fourth-quarter unemployment average, officials expect last month's jobless rate will come in at 4.5 percent to 4.7 percent. 
Worth noting: The Fed doesn't expect to need the average 180,000-per-month job gains that have prevailed in 2016 data so far to keep up with growth in the labor force and maintain full employment. San Francisco Fed President John Williams has said something around 80,000 ought to do the trick, for example. 
The Risk
"Many participants judged that the risk of a sizable undershooting of the longer-run normal unemployment rate had increased somewhat and that the committee might need to raise the federal funds rate more quickly than currently anticipated to limit the degree of undershooting and stem a potential buildup of inflationary pressures."
Officials are starting to talk about something that would have been inconceivable in the years following the recession: an overheating labor market. If policy makers were worried about anything in December, it wasn't that the job market would slow down — it was that it would expand too fast and stoke quick inflation. This is an early warning, and the Fed will look at more than one month of data along with price figures as they assess whether the economy is too high-pressure, but it's worth keeping this concern in mind while interpreting labor market figures. 

Fed officials next meet Jan. 31 - Feb. 1 in Washington to discuss their rate setting. 
(
For more news and economic analysis, see Benchmark.
)
Before it's here, it's on the Bloomberg Terminal.
LEARN MORE