Could Free College Really Be This Cheap?
New York's governor wants tuition-free college for households annually earning no more than $125,000, but there may be a $2.8 billion hole in his plan.
By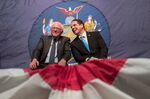 New York Gov. Andrew Cuomo made a big splash this week when he announced a fairly inexpensive plan to make college tuition-free for as many as 1 million New Yorkers. Unfortunately, the math doesn't appear to add up.
Cuomo's plan would force the state to fully cover college tuition bills beginning this autumn for any of the more than 400,000 New Yorkers who attend full-time a city or state university (including the two systems' two-year schools), so long as they come from a household that annually makes no more than $100,000 (rising to $125,000 by 2019). The fiscally centrist Cuomo says his ambitious plan would cost the state only an additional $163 million in annual financial aid to students, or less than a tenth of the total amount of state and federal grants that undergrads currently receive to pay their tuition bills.
Details are scant, and a spokesman for the governor declined to elaborate on the proposal before it is taken up by the state legislature. 1  If enacted, the Cuomo administration projects that some 200,000 students would attend city and state schools tuition-free by 2019, or half the number of currently enrolled full-time undergrads. Since tuition for residents at city and state schools is cheap (compared to the cost of public colleges in other states) it's possible that existing government grant programs would cover more than 90 percent of the cost of free tuition for the hundreds of thousands of eligible students.
But some experts doubt the governor's claims, raising the risk that it's either not as universal as he said or that lawmakers will dismiss it for being too costly.
For starters, a significant number of full-time undergrads already attend city and state universities without having to pay tuition out of pocket, thanks to existing state and federal grants meant for low- and middle-income households. Around 65 percent of students are able to take classes tuition-free at schools in the City University of New York system, budget documents show (PDF). Last year, about 273,000 undergrads received federal Pell grants to attend New York's city and state universities, according to the most recent figures from the two school systems, and around 248,000 full-time undergrads received state tuition grants, according to the state's college financial aid agency (PDF). Students from households annually making around $50,000 or less already benefit from free tuition between Pell and existing state grants, said Frank Sobrino, a spokesman for the governor.
Cuomo's plan kicks in funds only if Pell and existing state grants fail to fully cover tuition. 2  Those two sources of funds last year provided nearly $1.9 billion to students at New York's city and state universities, split about equally between the two systems, federal and state data show. Students at state schools used that money to defray some of the roughly $3 billion in tuition they paid, said Holly Liapis, a spokeswoman for the state system. City schools received more than $800 million in annual tuition and fees, a figure that doesn't include government grants, according to the city system's most recent financial report (PDF). The approximately $2.8 billion gap between existing state and federal grants and tuition collected is about what students currently pay out of pocket. 3 While Cuomo's plan would not need to cover that entire amount, his projected $163 million in additional financial aid doesn't come close to making up that difference. 4
"The cost estimate of $163 million begs the question: If it costs so little, why haven't we done it before?" asked Assemblywoman Deborah Glick, who chairs the state Assembly's higher education committee.
Still, faced with at least two years of complete Republican control of Washington, liberals cheered the proposal, noting that in just a few years they've transformed an idea once confined to the far left to what soon could be the standard position of the Democratic Party. U.S. Sen. Bernie Sanders (Ind.-Vt.), who campaigned on the idea of free tuition at public colleges before losing to Hillary Clinton for the party's presidential nomination, described Cuomo's plan as "revolutionary."
Cuomo is rumored to have presidential ambitions himself. A plan to cover college tuition for hundreds of thousands of middle-income students without foisting the bill on strapped taxpayers could help him on the campaign trail. Isaac Boltansky and Michael Tarkan, analysts at Washington-based Compass Point Research & Trading, who help investors make sense of higher education issues, were blunt in their assessment: "This proposal feels more political than practical."
Watch Next: Your Student Loan Company Loves Trump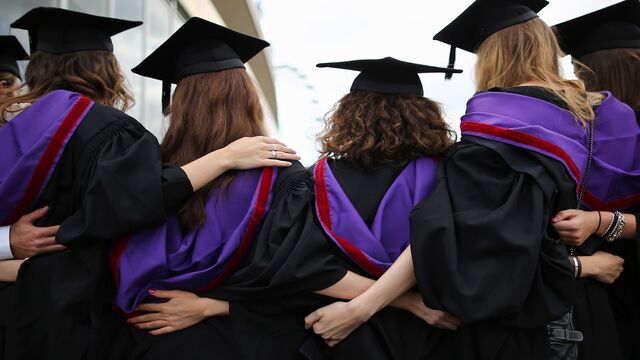 Before it's here, it's on the Bloomberg Terminal.
LEARN MORE