BofA Said to Boost Bonuses for Bond Traders, Cut Equities
By and
Fixed-income staff to get as much as 10% more for 2016

Equities slump prompts cut of about 5% for that bonus pool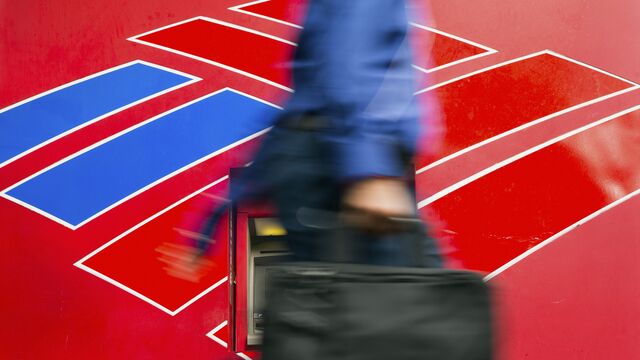 Bank of America Corp. is poised to boost bonuses for many of its bond traders and trim payouts for those handling stocks, people with knowledge of the matter said. The combined compensation pool will drop significantly, though fewer workers will divvy the rewards.
Senior executives have earmarked as much as 10 percent more to pay the fixed-income division's staff for 2016 after weighing the impact of fewer employees, the people said, asking not to be identified because the decisions are private. The bank carved out about 5 percent less for equities traders after that business slowed. Individual trader's payouts could vary from those figures, depending on which products they handle.
Fixed-income operations that struggled for years sprang back to life in the second half of 2016, prompting good news on that front for bonuses. Even as revenue rises in some operations, Bank of America cut so many people during the slump that personnel costs are lower. That's allowed the bank to reduce the overall compensation pool for the trading and sales operation from a year earlier, the people said.
"We have less people going through our bonus pools," Chief Executive Officer Brian Moynihan told investors on a conference call in October. "Comp continues to drift down" in a number of Wall Street businesses, he said.
Pay changes may vary widely by region. Workers in Asia and Europe may see their compensation fall by a larger percentage than in the U.S., the people said.
A spokeswoman for the Charlotte, North Carolina-based bank declined to comment on the bonus figures.
Read more: a QuickTake on banker bonuses
Many fixed-income desks saw revenue climb after the U.K.'s June vote to leave the European Union roiled government bond and currency markets and sparked client trading. In November, Donald Trump's surprise U.S. election win sent shares of investment banks soaring as investors anticipated another trading jolt and an easing of regulations that have reined in risk-taking and made certain transactions more expensive.
The fixed-income revival contrasts with banks' equities businesses, where fees reaped from trading have been dwindling as stock issuance wanes. Morgan Stanley, Wall Street's biggest stock-trading firm by revenue, is cutting its global bonus pool for the equities division by as much as 4 percent, people with knowledge of the plans said this week.
Before it's here, it's on the Bloomberg Terminal.
LEARN MORE