markets
Five Things You Need to Know to Start Your Day
Get caught up on what's moving markets.
By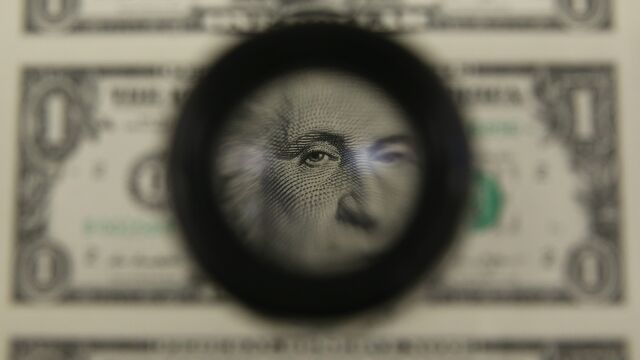 Want to receive this post in your inbox every morning? Sign up here.
The U.S. dollar posts its biggest drop in two months, the yuan burns some bears, and OPEC's oil output slides. Here are some of the things people in markets are talking about today.
Dollar fall
The greenback posted its biggest drop since Donald Trump's election as the Federal Reserve's minutes showed uncertainty over how the president-elect's policies would impact the pace of interest-rate hikes. The dollar was lower against almost all of its major peers this morning, with the biggest losses against Asian currencies. Bucking the trend was the Turkish lira, which fell to a new all-time low of 3.64 to the dollar this morning. 
Yuan squeeze
China's attempts to control capital flows are paying off — in the short term, at least. The offshore yuan surged the most on record while the overnight deposit rate in Hong Kong also jumped to an all-time high of 80 percent, as the spread between the offshore and onshore exchange rates widened to the most since 2010. In China, the liquidity crunch is easing somewhat, but investors are bracing for another crunch during this year's unusually early Lunar New year. While the seven-day repo rate plunged 37 basis points, one-month Shibor continued to climb, rising for a 39th day in a row.
Gold rises, oil flat
Gold has risen to a four-week high as dollar weakness and safe haven demand ahead of Trump's inauguration increase appetite for the yellow metal. Oil, meanwhile, is broadly unchanged this morning, despite data showing OPEC's crude production fell by 310,000 barrels a day. The drop in production was not due to enthusiastic implementation of the production cut deal — which is due to start this month — but rather production problems in Nigeria.
Markets mixed
Overnight, the MSCI Asia Pacific Index added 1.2 percent, with Japan's Topix index gaining 0.1 percent as the weakening dollar weighed on exporters. In Europe, the Stoxx 600 Index was unchanged at 5:23 a.m. ET, while London's FTSE 100 Index was also unchanged despite positive services sector PMI data. S&P 500 futures slipped 0.1 percent. 
Deutsche Bank's novel approach
As part of the company's $7.2 billion settlement with the U.S. government, Deutsche Bank AG is supposed to give relief to subprime mortgage borrowers. In order to avoid tying up capital by providing the loan relief directly, the bank is considering lending to firms like Lone Star Funds, which specializes in buying bad mortgages and lowering consumers' obligations, according to a person with knowledge of the matter. It is unclear whether U.S. authorities would accept the plan from Deutsche Bank, which is currently restructuring about $300 million of Trump's debt. 
What we've been reading 
This is what's caught our eye over the last 24 hours.
Before it's here, it's on the Bloomberg Terminal.
LEARN MORE