How the U.S. Economy Can Weather the Dollar Shock
Here's the benign case for why trumped up financial conditions won't roil U.S. output.
By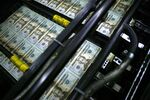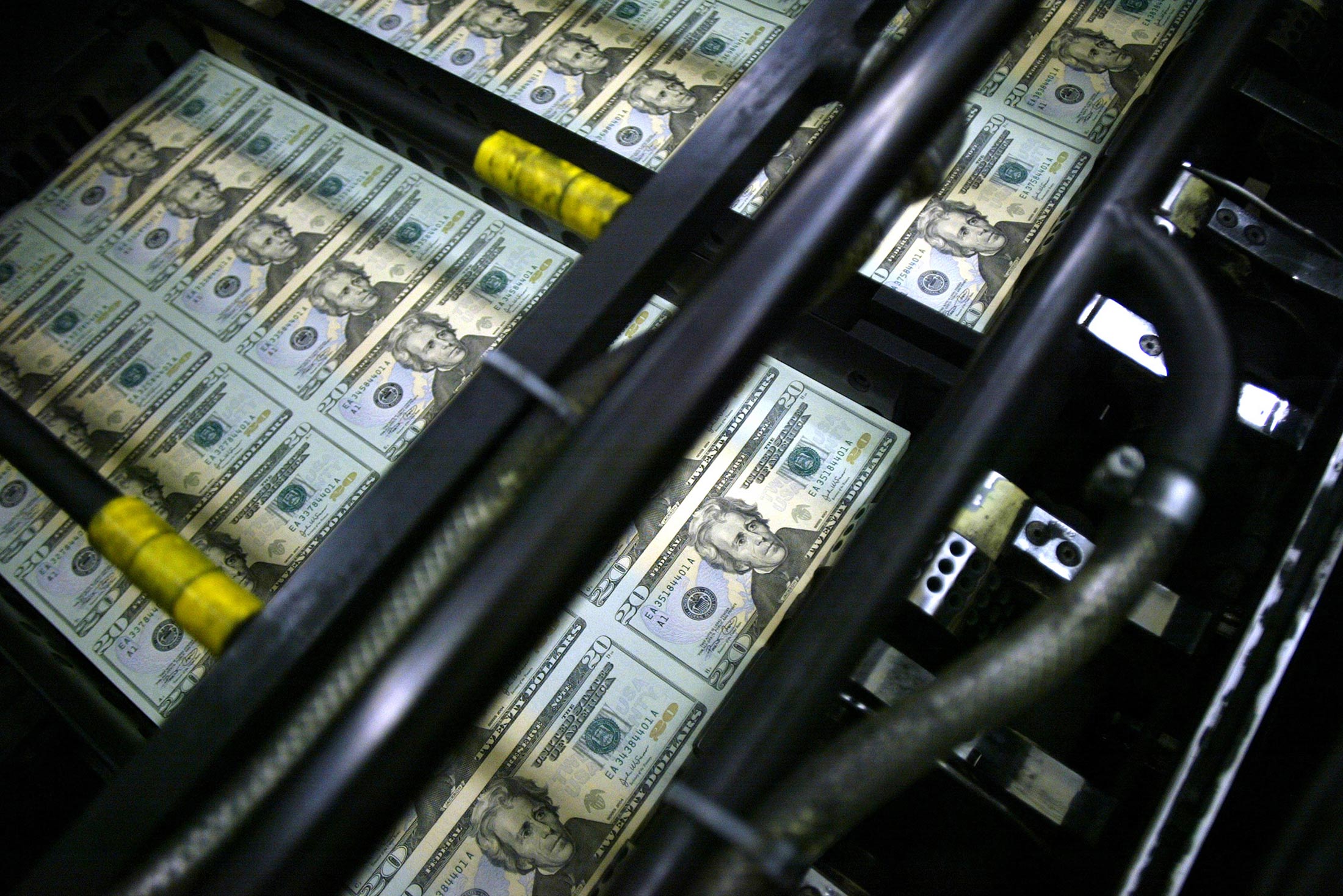 Are financial markets now the de facto opposition to President-elect Donald Trump in his bid to turbocharge U.S. growth?
After all, conventional economic models suggest the post-election jump in Treasury yields and the dollar's sharp appreciation may tighten financial conditions and crimp exports in the coming months — potentially offsetting the growth-boosting impact of looser fiscal policies.
For example, fixed income analysts at HSBC Holdings Plc, led by Steven Major, suggested in November that the post-election rally may be too much of a good thing, as Trump may "ultimately fail to deliver" on his policies. Major's team forecast that tighter financial conditions will squeeze risk appetite and output in the second half of 2017, paving the way for a sharp tumble in 10-year Treasury yields to 1.35 percent by year-end, compared with a 2.70 percent median projection for the fourth quarter, according to a Bloomberg survey.

Fear not, argue economists at HSBC, who sharply dispute the bearish prognostications of their fixed-income colleagues. Economists Janet Henry and James Pomeroy reckon the U.S. economy will weather the tightening of financial conditions posed by the twin headwinds of currency strength and higher yields, while debt burdens are eminently manageable — vindicating the post-election rally that has priced in a benign fiscal-led regime shift for global markets. 
They explained their sanguine projections in a report on Wednesday:
For the past few years the USD has risen each time Fed rate rises get priced in but the currency appreciation then slows the economy down and keeps inflation low so that rate expectations fall and the dollar weakens again. Now, higher equity prices, looser bank lending standards and the promised fiscal stimulus, assuming it materialises, may allow much of the economy to remain resilient even in the face of a strong currency.
In other words, this time it's different. While U.S. financial conditions staged a notable tightening in early 2016 — triggered by a fall in risk appetite amid fears over China's growth trajectory — liquidity conditions remain relatively loose on a year-on-year basis. Although they have tightened since Trump's election, as the increase in yields and the dollar's trade-weighted value have outpaced equity gains.

It is the year-on-year change in financial conditions that has the most proximate effect on risk appetite, say economists at Goldman Sachs Group Inc., led by Jan Hatzius, in a Dec. 30 report. That suggests the former can still serve as a tailwind for growth in the first half of the year, despite the post-election tightening. The Goldman team figures that growth-boosting fiscal policy will then kick in during the second half of 2017.
The HSBC economists also suggest that the feared impact of rising rates on U.S. debt burdens is over-stated.
They note that low rates have pushed U.S. interest payments as a percentage of GDP to historic lows, the rise in Treasury yields has been less fierce on an inflation-adjusted basis, and the long-dated nature of debt obligations has also reduced the sensitivity of borrowers to short-term interest-rate risk, with the average maturity of investment-grade companies at 10.7 years.
What's more, adjustable-rate mortgages account for less than 6 percent of mortgage applications since 2010, compared with more than a third before the crisis, according to HSBC.

The Federal Reserve is highly cognizant of the risk that financial shocks — emanating from dollar strength, rising yields, and high leverage — may undermine the health of the labor-market or curb consumer spending. As such, they are likely to draw comfort from Henry and Co.'s optimism that the U.S. economy can withstand the impact of rate hikes.
The extent to which financial conditions will influence real economic activity — and to what degree the former offsets the impact of Fed rate hikes — will likely dominate the market debate in 2017. But the international impact of a stronger U.S. currency and higher Treasuries may be clearer: Dollar shortages are already roiling emerging markets. 
Before it's here, it's on the Bloomberg Terminal.
LEARN MORE