French Candidates Kick Off 2017 Race With Le Pen Hammering Euro
By and
National Front candidate pushes on immigration, Europe policy

Republicans' Fillon says fighting poverty is a priority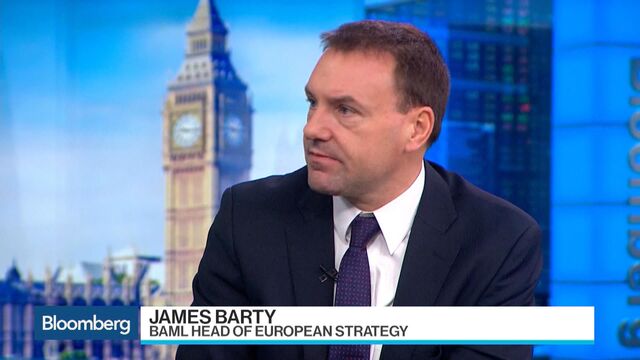 The French presidential campaign swings back into gear on Tuesday with most of the major candidates taking to the airwaves and the nationalist Marine Le Pen renewing her attacks on the European model of immigration, budget controls and currency union.
National Front leader Le Pen, who pollsters expect to reach the second round of voting, stuck closely to her party's traditional themes in an hour-long interview on RMC radio this morning. Socialist contenders including former Prime Minister Manuel Valls and former Education Minister Vincent Peillon held press conferences setting out their policy programs while the frontrunner Francois Fillon will speak on the evening news.

"The French want less Europe and more France," Le Pen said, promising a referendum on France's relations with the European Union within six months of taking office if elected. "I want the French people to recover their sovereignty -- at least territorial sovereignty with permanent border control, as well as monetary and economic sovereignty."
With the two-round election scheduled for April 23 and May 7, the candidates have about four months to make their cases to voters worried about terrorism, immigration and a lackluster economy.
Former Industry Minister Arnaud Montebourg -- who like Valls and Peillon is running in the Socialist Party's primary later this month -- also attacked the European consensus on economic policy in a morning interview, blaming spending cuts, not worker protection, for France's unemployment problem.
"The labor code is not responsible for unemployment," Montebourg said on RTL radio. "It's the policy of austerity that has increased unemployment."
Socialist Primary
The Socialist primary is the next major step in the campaign, with seven candidates competing over two rounds on Jan. 22 and 29. Five years in power helped make the current Socialist president, Francois Hollande, the least popular head of state in half a century and the first not to seek a second mandate. Now the Socialists have a battle on their hand just to stay in the race.
Valls resigned as prime minister in December to campaign for the party's nomination after Hollande said he would not run again. Valls mounted a robust defense of the EU as he set out his campaign at a press conference in Paris.
"I am profoundly European," said the Spanish-born candidate. 

He said the EU should shield its high standards of protection for workers and the environment by imposing levies on imports from more laissez-faire regimes. He also said it's critical for France to bring its budget deficit below the EU's 3 percent limit.
"I don't want France negotiating its future with its creditors," he said.

Emmanuel Macron, who was economy minister under Hollande but is running as an independent, would come in third with 15 percent of the vote, while Valls would trail in fifth place with 12 percent, according to an Ipsos Sopra Steria poll published Dec. 14. Communist-backed Jean-Luc Melenchon has about 14 percent.
Center Ground
Macron, who made his name on pitching a centrist economic policy, made his political return on Monday with an editorial in Le Monde newspaper arguing more European politicians should follow the lead of Germany's Angel Merkel on terrorism and immigration.
"The error made by Europeans has been to not look for a common, emblematic response to the migratory challenge," he wrote. "All the same German Chancellor Merkel has shown overall that she can measure up to our shared values."
Still, it's another former prime minister, Fillon, that the other candidates have to beat.
Fillon, who ran the government for five years under President Nicolas Sarkozy, has shown a consistent lead in the polls since winning the Republicans' nomination in November. He would obtain between 26 percent and 29 percent of the votes in the first round and Le Pen would get between 24 percent and 25 percent, the Ipsos Sopra Steria poll showed.
Having won the Republicans' nomination on a campaign of budget cuts, raising the pension age and trimming unemployment benefits, Fillon returned to the campaign trail on Tuesday with an appeal to those who might lose out from such policies as he visited a center for the homeless in Paris.
"Fighting poverty is one of my top priorities," he said. "The first cause of poverty is unemployment."
Before it's here, it's on the Bloomberg Terminal.
LEARN MORE