markets
For Dollar Traders, the Most Important Signal Comes Roaring Back
By
Dollar's strength tracks rising inflation-adjusted bond yields

Correlation between dollar and real yields highest since 2014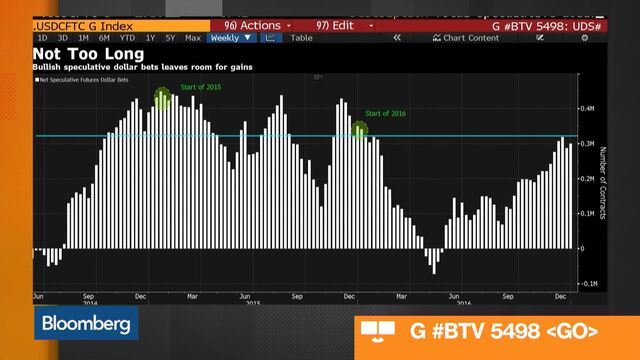 If you're a dollar bull and you're getting a little nervous about the sustainability of the greenback's rip-roaring rally, take comfort in knowing that a fundamental gauge of the currency's worth is on your side.
The barometer is the real-yield differential. Sounds esoteric, but at the heart of it is the interest earned on dollar-denominated fixed-rate assets, compared to those issued in other currencies, after adjusting for inflation expectations. U.S. real yields have more than doubled against Japan's since the November presidential election. At the same time, the positive correlation between that gap and the dollar-yen exchange rate has strengthened to 0.5 from as low as 0.1 last year. (A reading of 1 means that gauges move in lockstep; minus 1 means they move in opposite directions.)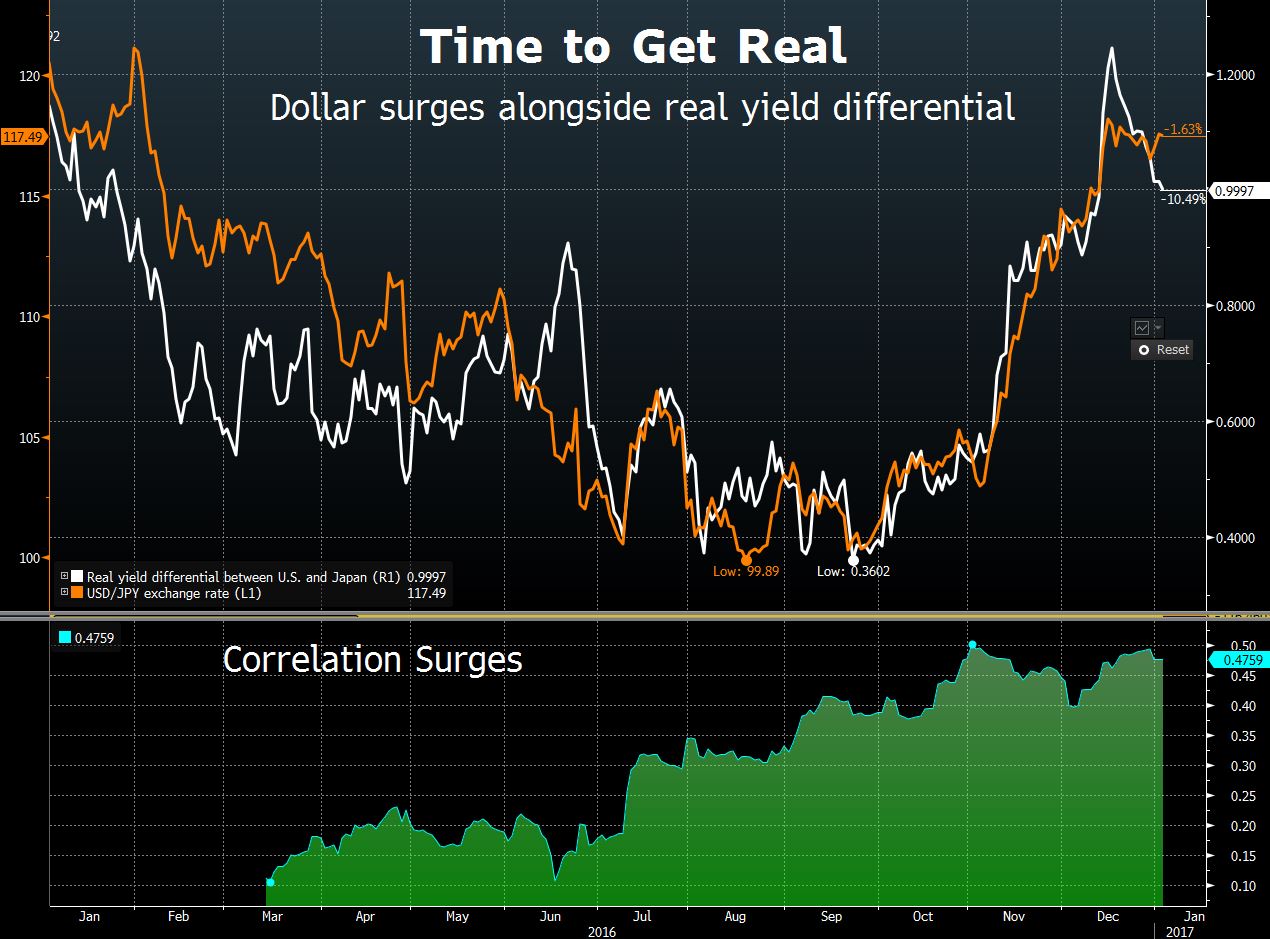 "Yield differentials are always a huge driver of FX," said Brad Bechtel, a currency strategist at Jefferies Group LLC in New York. "U.S. real yields are elevated and likely to continue rising -- this will continue to underpin dollar strength and is worth keeping an eye on."
Most economists forecast U.S. Treasury yields to go higher in 2017 on the back of improving economic data, and speculation President-elect Donald Trump will pursue fiscal expansion that will fuel the world's biggest economy. Ten-year yields have risen from 1.8 percent to about 2.4 percent since the election, alongside the dollar's 13 percent rally versus the yen. Strategists in a Bloomberg survey forecast the yield to rise to 2.7 percent by the end of this year.
Before it's here, it's on the Bloomberg Terminal.
LEARN MORE