Byron Wien Sees Stock Rally After Last Year's Calls Fizzled
By
S&P 500 is forecast to rise to 2,500 based on EPS of $130

10-year Treasury yields will approach 4%, Wien forecast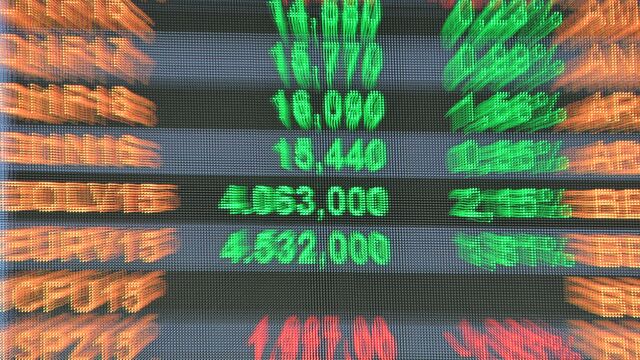 U.S. stocks will surge 12 percent this year as economic growth gathers momentum, bolstering demand for risky assets while pushing Treasury prices lower, according to a list of predictions from Byron Wien.
The S&P 500 Index will rally to 2,500 as corporate profits jump to $130 a share, Wien wrote his annual list of surprises. The vice president of multi-asset investing at Blackstone Group LP failed to see a 9.5 percent rally in U.S. shares last year, one of several 2016 calls that missed the mark. 
For 2017, he anticipates that yields on 10-year Treasury notes will approach 4 percent as gross domestic product expands at a rate of 3 percent. He also expects German Chancellor Angela Merkel to lose her bid for re-election. His S&P 500 call is 5.7 percent higher than the average of analysts surveyed by Bloomberg.
"Investors become convinced the U.S. economy is back on a long-term growth path," Wien wrote in a statement.
The upbeat forecasts set Wien apart on a day when others voiced global caution. Lawrence Summers, the former U.S. Treasury secretary, said investors are overlooking the risks of Donald Trump's policies, which analysts at Eurasia Group say could contribute to a level of global instability not seen since World War II.
For Wien, the 83-year-old former Morgan Stanley strategist, most of last year's forecasts didn't bear out. While he correctly predicted one rate hike from the Federal Reserve and that yields on 10-year yields wouldn't top 2.5 percent, his confidence in Hillary Clinton's electoral prospects proved misplaced and he missed the rally that took crude past $50 a barrel. Wien has published the "surprises" list since 1986.
Other Wien surprises for 2017:
Productivity improves for the first time since 2014.
The Japanese yen goes to 130 against the dollar. As Brexit moves closer, the British pound declines to 1.10 against the dollar. The euro drops below par against the dollar.
Inflation moves toward 3%, and renewed demand for capital pushes interest rates higher across the board. 
West Texas Intermediate trades below $60 for most of the year as rising output offsets growing demand
Donald Trump moves away from his more extreme positions on virtually all issues to the dismay of some right-wing loyalists. 
Trump realizes he has been all wrong about China. Chinese yuan depreciates to eight to the dollar. Trump avoids punitive tariffs to prevent a trade war and develops a more cooperative relationship with the world's second largest economy.
Populism spreads over Europe affecting the elections in France and Germany. Questions over the usefulness of the European Union intensifies, and by the end of the year, plans are actively discussed to close it down, abandon the euro and return to their national currencies
Real growth in Japan exceeds 2% for the first time in decades and its stock market leads other developed countries in appreciation for the year.