Brexit Bulletin: Back to School
Pressure mounts on May to detail her plans as the end-March deadline approaches.
By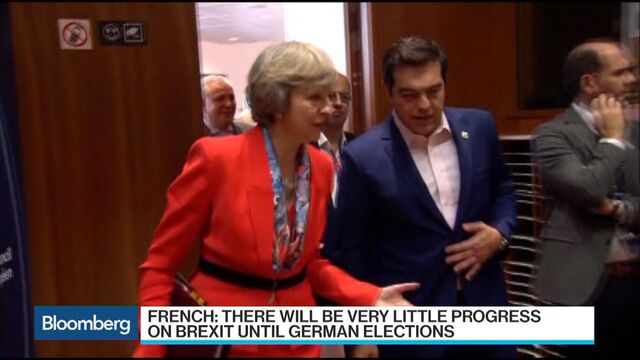 Sign up to receive the Brexit Bulletin in your inbox, and follow @Brexit on Twitter.
The new year is upon us and with it less than three months before Prime Minister Theresa May's self-imposed deadline to serve notice on Britain's four-decade membership of the European Union.
Before then, the Supreme Court must rule on whether May or Parliament has the power to pull the trigger on Article 50 of the Lisbon Treaty. That may explain why one in five people told pollster Ipsos-MORI that the process of leaving the EU won't begin this year.
Still, 79 percent expect the withdrawal to happen in 2017, and regardless of what the Supreme Court decides, May will be under pressure from lawmakers and investors at home and abroad to better detail just what she wants Brexit to look like. While the end of March is the deadline, she could start the process sooner, and the Times reported on Monday that she'll trigger it in time for a European summit on March 9-10.
The premier marked the start of 2017 by declaring opportunities for the U.K. are "greater than ever" and called for the country to unite after its divisions over Brexit.
To provide insight into what lies ahead into coming weeks, Bloomberg reporters have crafted a QuickTake Q&A.
Love Letters From Paris
The continental race to exploit Brexit is heating up with Bloomberg's Gavin Finch and John Detrixhe reporting that Paris's lobby group, Europlace, is calculating it could woo up to 20,000 financiers from the U.K.
The French capital will make its case to London-based executives in formal presentations set to take place in early February. Its marketing materials extol how Paris already employs 180,000 financiers.
Global banks are warning that failure by May to safeguard their easy access to the EU market or give them time to adjust to the new rules could prompt them to start shifting jobs and operations from London in coming weeks.
"We see institutions are accelerating their process of thinking," Arnaud de Bresson, Europlace's managing director, said in an interview.
Ireland's overseas investment agency said on Tuesday it had received "specific queries" from global firms since the Brexit vote. 
Separately, JPMorgan Chase Chief Executive Officer Jamie Dimon told the Financial News "I wish we could keep it all" in London after Brexit, but declined to provide any assurance that the bank wouldn't move business from the city.
Call for "Clean Brexit"
New research released by the Change Britain group estimates the U.K. would be £450 million ($553 million) a week better off if the government left the EU's single market and customs union.
The windfall would come from the money currently sent to the EU, greater trade deals with countries outside of Europe and lower regulations, the group said. The commercial pacts alone could generate as much as £19.8 billion, it said.
While such data may find favor with government officials such as Trade Secretary Liam Fox, others including Chancellor of the Exchequer Philip Hammond may be unpersuaded, given they want to maintain ties with the market and worry leaving the customs union would result in costly customs checks.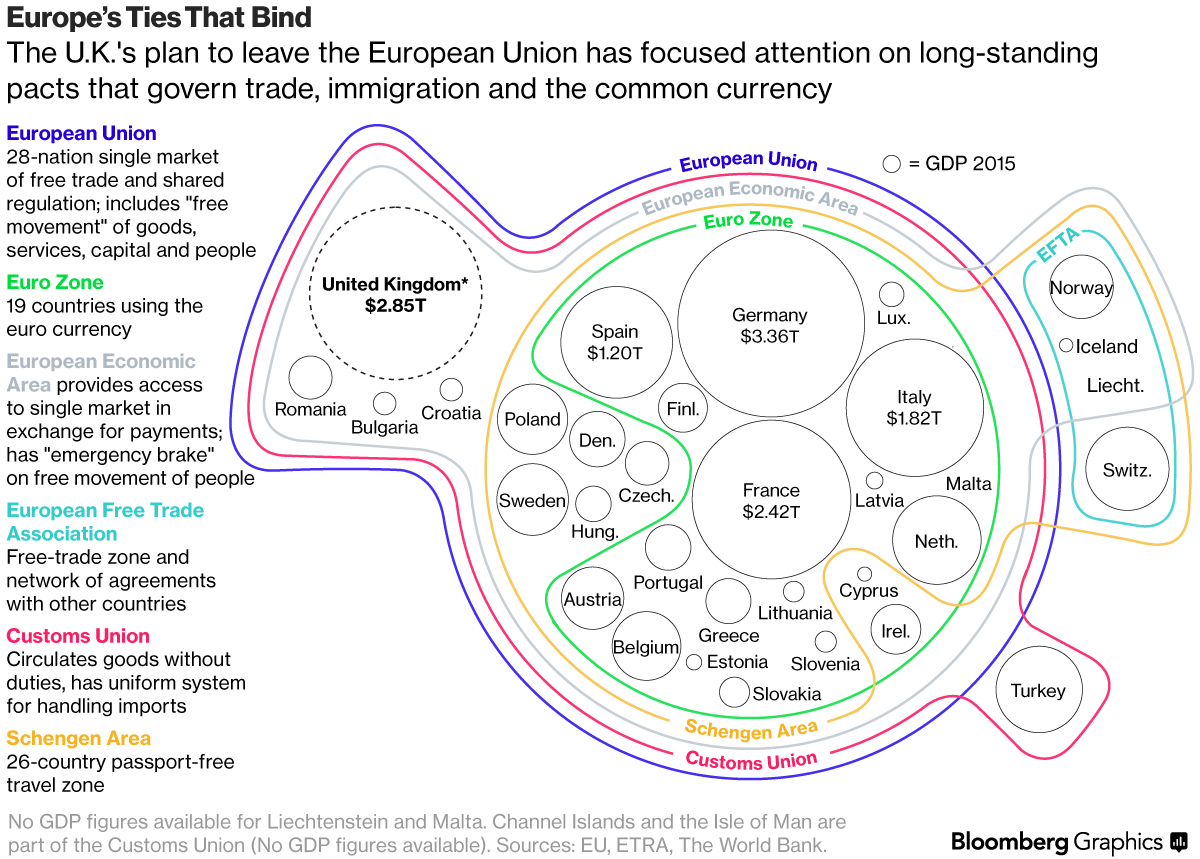 On the Markets
The pound's post-referendum slide helped U.K. manufacturing grow at the fastest pace in 2 1/2 years in December.  
The IHS Markit Purchasing Managers Index was at 56.1 last month, up from 53.6 in November and marks the highest level since June 2014. 
Sterling erased declines after the report.
Meantime, learn here how Ireland's best-performing fund manager gained 10 percent in the 11 months through November by refusing to be swayed by short-term surprises such as Brexit.
And Finally?
The Orkney Islands, located off the north coast of Scotland, are looking into loosening their links with the mainland following Brexit, according to the Daily Telegraph. More than half of Orkney's councilors have backed a motion demanding a study of "greater autonomy or self-determination."
For more on Brexit follow Bloomberg on Twitter, Facebook and Instagram, and see our full coverage at Bloomberg.com
Before it's here, it's on the Bloomberg Terminal.
LEARN MORE