BMO's Belski Bets on Trump After Nailing Canada's 18% Gain
By
Canada stocks best-performing of 24 developed nations in 2016

Financials, industrials to advance next year, strategist says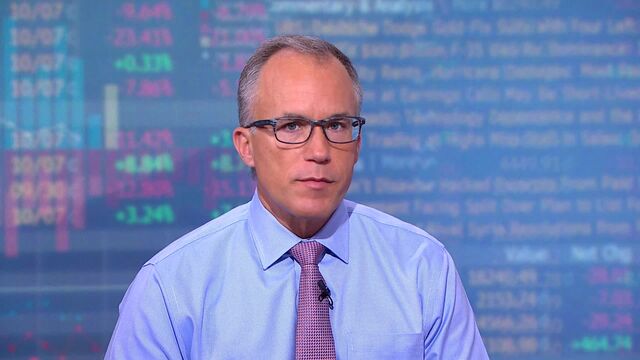 Brian Belski, chief investment strategist at Bank of Montreal, said few believed him last year when he forecast Canadian stocks would emerge from their 2015 drubbing to rocket 18 percent in 2016, outperforming the U.S. for the first time in six years. Today, he's vindicated.
The Standard & Poor's/TSX Composite Index ended the year at 15,287.59 points, just shy of Belski's forecast of 15,300 points, bringing gains for 2016 to 18 percent after an 11 percent slump in 2015. That not only outpaced the 10 percent advance for the S&P 500 but made Canadian stocks the best performing of 24 developed markets. Now Belski's squaring up for his next bet: that a Donald Trump administration will fire up gains in Canadian bank and industrial stocks.

"Financials are heading into a golden period that we have not seen in decades due to regulation easing in the U.S. and U.S. growth accelerating," Belski said by phone last week. "The U.S. will lead this financial resurgence. Canadian banks and insurers will come along for the ride."

Belski forecasts that the president-elect's policies will fuel the U.S. economy, Canada's largest trading partner. In addition to banks, Trump's plans for ambitious infrastructure spending will be a boon to Canadian industrial companies, and there's even scope to gain in the markets from controversial tweets, Belski said.
Canadian stocks started the new year on a positive note as the S&P/TSX rallied 1 percent to 15,448.54 points at 9:55 a.m. Tuesday in Toronto, while the S&P 500 index of companies was up 0.7 percent to 2,253.93 points in New York.
Twitter Trade
Trump is targeting 4 percent annual growth for the world's largest economy with promises to cut taxes on capital gains, personal and corporate income as well as unleashing an infrastructure boom. If successful in stimulating U.S. job creation and expanding the middle class, Canadian financials would get a boost, bumping up their U.S. investment books and increasing sales of insurance policies and other products, Belski said.
While a rebound in commodity prices from copper to oil propelled Canadian stocks higher in 2016, Belski recommends Canadian portfolios should allocate at least 30 percent of their equity exposure to the country's lenders and insurers. His top picks are those with business in the U.S.: Manulife Financial Corp., Bank of Montreal, and Toronto-Dominion Bank. The S&P/TSX Financials Index has already caught the updraft: it gained 3.2 percent in the last month of 2016, mirroring the advance in its U.S. peers.
There's even room to benefit from the risks of a Trump presidency, Belski said. "When you see Trump say something about the liberals or something else, the media will jump all over it negatively, and the markets are down a couple points and that's your opportunity to buy."
Needs Friend
Industrial firms including suppliers to Canadian National Railway Co. and Canadian Pacific Railway Ltd. and some waste firms will also benefit from any increased building and trade activity in the U.S., he said. Despite "negative rhetoric" and Trump's own calls to renegotiate the North American Free Trade Agreement, Belski said his actual moves will likely be more muted.
"President-elect Trump needs a friend, and I think his friend's going to be Canada," Belski said. "What we know about Trump is he's a deal-maker and he's going to make a deal with Canada. NAFTA is going to end up being better for Canada."
For 2017, Belski sees the Canadian stock index at 16,000 points, 4.7 percent higher than the last day of trading for the year on Friday. The U.S. index is set to increase 5 percent to 2,350 points, he said.
Eeyore Syndrome
Belski's biggest piece of advice to Canadian investors positioning their portfolios for 2017 is to stop behaving like Eeyore, the endlessly gloomy donkey character in the children's storybook Winnie the Pooh.
"The majority of Canadian-centric investors last year firmly believed that number one: Canada was going into a recession; number two: the banks were going to go bankrupt; number three: that oil was going to head below $20 and stay there," Belski said. "They were leading with emotion, not fundamentals."
Belski said that they overlooked something even more important to Canada's market than metal and energy stocks: the country's close economic ties with the U.S. Despite volatility in oil prices and mining company shares, Canada's economic growth closely follows that of the U.S., where sentiment is improving.
"Don't think like a Canadian. Think like an investor."