U.S. Stocks Decline in Final Day of Trading as Tech Shares Fall
by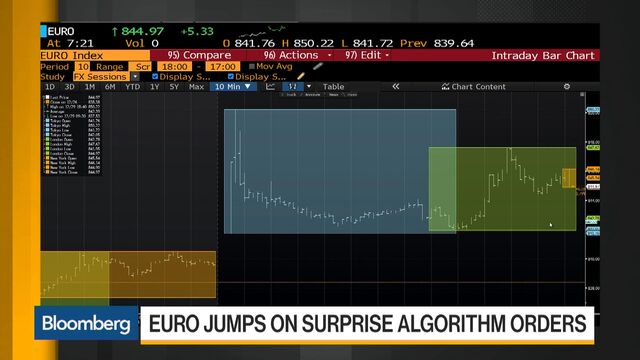 U.S. stocks slid on the last trading day of 2016 as losses in tech shares and discretionary companies weighed on the market. For the year, the S&P 500 climbed 9.5 percent, while the Dow Jones Industrial Average surged 13.4 percent for its best rally since 2013.
The S&P 500 dropped 0.5 percent Friday to 2,238.83 at 4 p.m. in New York, capping a weekly decline of 1.1 percent. The Dow Jones Industrial Average lost 57 points to 19,762.60.

Nine of 11 sectors lower with financial stocks up 0.2%
VIX advanced for sixth straight session to highest level since Dec. 2
The U.S. benchmark has outperformed those of Europe, Japan and China this year on the back of a rally in energy producers, banks and other cyclical industries investors see benefiting from an accelerating economy and fiscal stimulus
The S&P 500 climbed for the fourth out of five years, after last year's decline
The Dow has failed to reach the 20,000 level after closing within 30 points of it last week
For the past five years, the S&P 500 Index has reversed direction in the first week of January from the last week of December, as year-end issues from tax liability to reporting deadlines prodded some U.S. investors to delay moves to the new year; benchmark is down 0.6% this week through Thursday
EARNINGS: none
For related equity market news:
Before it's here, it's on the Bloomberg Terminal.
LEARN MORE