Photographer: Stéphane Gautronneau
Pursuits
The Six Stories That Defined Luxury in 2016
From pop-up hotels to the use of virtual reality in home sales, Pursuits experts highlight the most important stories they wrote this year.
By
New products come out literally every day, and we at Pursuits do our best to put the best of them in context with comparable offerings. Still, the sheer volume of options (and articles) means that the big picture is often obscured by ever-growing multitudes of bigger/brighter/fancier newer/shinier objects.
That's why, at the close of 2016, our editors and columnists have taken a step back to highlight the trends and toys that represented a true game-change on their beats. It's not just about what mattered this year—it's what will matter next year and the year after.
The Todd Snyder New York Flagship

The shop in Manhattan's trendy NoMad district combines the broad selection of a department store with the narrow focus of a men's boutique, precision-targeted to stir the avarice of the young urban professional. If there is another 4,500-square-foot shop where I can get made-to-measure suits, Alden shoes, Aesop moisturizer, Moscot prescription sunglasses, a new copy of my misplaced Savoy Cocktail Book, and an old copy of Esquire to complete my collection of the magazine's 1970 run, then please get me a job sweeping hair there for its in-house barber so that I may receive employee discounts. Mustn't this be a preview of coming satisfactions? I suspect the future of retail will involve an increasing number of pocket-encyclopedia shops constructed for the benefit of well-defined psychographic sets.
–Troy Patterson
Ando Delivery

Since he opened Momofuku Noodle Bar in 2004, Dave Chang has been changing the restaurant game around the world. (One of the world's most famous chefs, Rene Redzepi of Noma, has proclaimed that a meal at Momofuku Ssam Bar was "seminal.") Now Chang is in the food delivery game with Ando. But it's not a delivery service of his greatest hits (pork buns, ramen, etc). Instead he's reverse-engineered such dishes as Philly-style cheese steak and dan dan noodles to create "a virtual restaurant," one that doesn't have to worry so much about brick-and-mortar restaurant concerns, such as skyrocketing real estate and labor costs. He's even envisioned a section called Lab, where customers can sample dishes that Chang and his crew are beta testing. How cool is that?
–Kate Krader
Hyper-Luxury SUVs

These two stories continued the tone set by this story from last year: They talk about the idea that on a global level, luxury SUVs are the most dynamic, innovative, coveted segment in the auto industry today. From China and Dubai to South and North America, there seems to be no end to what the world's truly wealthy will pay to buy an SUV from the world's most elite brands.
–Hannah Elliott
Rolls Royce Project Cullinan via Pursuits
Hästens Vividus Bed

What could be more luxurious than the best sleep of your life? The Hastens Vividus bed uses the finest horsetail hair for padding, takes 320 hours to make, and costs $150,000. For the cost of a high-end Mercedes or a collectible timepiece, you can take a dip in an all-natural fountain of youth every evening. Or so the thinking goes.
–James Gaddy
Pop-Up Hotels

This was a whirlwind year for luxury travelers. Zika curtailed travel to nearly every warm destination in the western hemisphere. Yachts started docking in Cuba. Overwater bungalows came to Mexico. And the Starwood-Marriott merger finally went through. But the coolest thing to hit the travel world in 2016 is Blink, a new concept by bespoke outfitter Black Tomato that lets you design your own pop-up hotel literally anywhere in the world. It means that for the first time, you can explore the most pristine, undiscovered corners of the earth without roughing it—and that's just crazy exciting.
–Nikki Ekstein
Virtual Reality for Real Estate

Tech and entertainment companies are pouring billions of dollars into virtual reality, trying to make the strap-on-headsets the Next Big Thing. It hasn't caught on with the masses yet, but it has charmed the hearts and minds of real estate executives, who consider VR's ability to monopolize viewers' attentions almost too good to be true. Whether this technology will be the exclusive purview of beer commercials and penthouse walkthroughs remains to be seen. What's almost certain is that you'll be seeing a lot more of it very soon.
 –James Tarmy
Watch Next: Rolls-Royce Goes Off Road With New SUV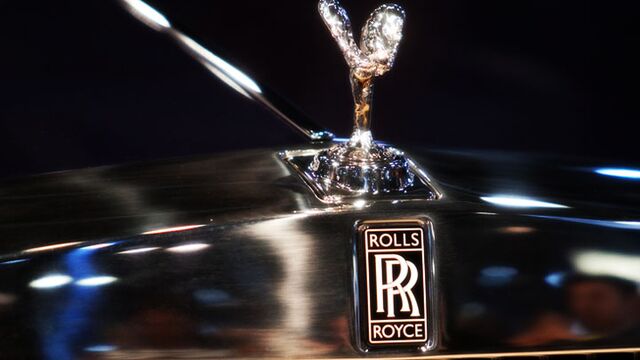 Before it's here, it's on the Bloomberg Terminal.
LEARN MORE