Luxury Travel
These Are the Six Best New Headphones for Travelers
There's a clear winner for every type of traveler.
By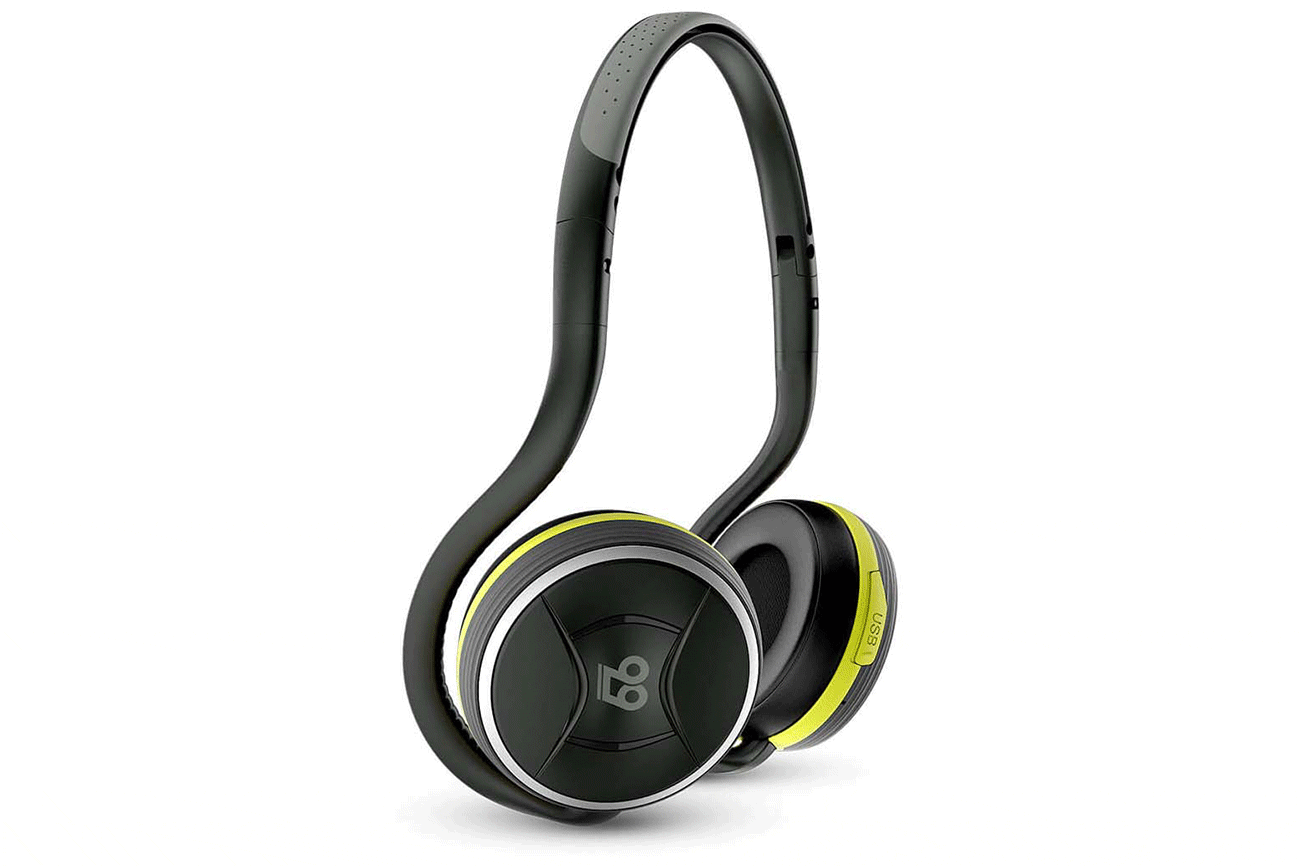 Here are the requirements that every good pair of travel headphones needs to meet: They must be small enough to fit in a carry-on, they must drown out ambient airplane noise (and crying babies), the batteries must last long enough for a trans-ocean flight, and they must have killer sound. Achieving all that is easier said than done.
We tested the best new models on the market to find six pairs that met the mark—no matter where we took them. Just pick the one that best suits your travel style.
For the Fitness Buff

Samsung Gear IconX ($200)
These totally wireless earbuds—which are like Apple's AirPods, but better—do a lot more than keep you tangle-free. A built-in heart tracker boosts your morning runs along the beach, and with 4GB of onboard memory, you don't need your phone handy to play your tunes. And then there's the sound quality: solid bass, big volume, and better-than-average noise isolation.
For the Professional Jetsetter

Libratone Q Adapt On Ear ($250)
You can just as easily wear these streamlined, Danish-designed headphones with your suit or with your joggers—but it's the touch-sensitive controls on the right can and the outstanding battery life (20 hours) that make them perfect for the business set. Use those touchpads to answer calls or hush your music to hear what's going on around you; the tight-fitting, on-ear design makes for impressive sound isolation even before you ratchet up the adjustable noise cancellation.
For the Audiophile

Audeze SINE ($450)
The plain aesthetic of these seemingly conventional on-ear headphones belies the cutting-edge technology within. They're the world's first on-ear planar magnetic headphones, which basically means that the drivers—the main piece of hardware that dictates your sound quality—are three times more powerful than those of its closest competitors, without adding a single ounce of bulk. And that's just the start. Other specs include a built-in chip with a digital audio converter (DAC), a digital signal processor (DSP), and an amplifier that's designed for playing high-resolution files (such as those on Tidal). It means that when you listen to your favorite album, you'll hear layers you never even knew were there.
For the Airplane Listener

Bose Quiet Comfort Q35 ($350)
If all you need is knock-out noise-cancelling and extended-wear comfort, go with this wireless upgrade on an old classic. The light, over-the-ear design is secure and sweat-resistant, the faux leather pads don't press too hard, and the powerhouse noise cancellation is always on by default.
For the Multitasker

Plantronics BackBeat Pro 2 SE ($250)
Go totally hands-free with these second-generation wireless headphones, which automatically answer calls or play music when you put your headphones on and stop playing music when you take them off. Audio is warm and detailed, and an upgraded design with memory foam earpieces makes these more comfortable than ever.
For the Light Packer

66 Audio BTS Pro ($130)
If you're looking for something that falls midway between powerful (but hefty) over your ears and portable (but not quite powerful) earbuds, try this lightweight option. It has the latest Bluetooth 4.2 specs, a water-resistant body, and the full sound—all in a small package that folds up neatly into a pie-slice-size carrying case. It lacks a standard audio input, so you can't plug it into airplane entertainment systems without an adapter. But there are other pros to compensate. Namely: 40-hour battery life and a "Find My Headphones" feature for the organizationally challenged.
Before it's here, it's on the Bloomberg Terminal.
LEARN MORE