U.K. Consumers Worried About 2017 as Inflation Gathers Pace
By
YouGov/Cebr's consumer-confidence index lowest since July

Businesses more optimistic as 2016's shocks are swept aside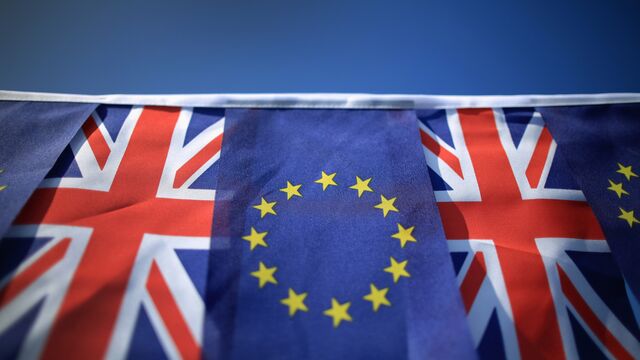 British consumers are feeling bleak about their 2017 prospects.
Consumer confidence fell to its lowest level since July, the month after the Brexit vote, according to an index compiled by YouGov and the Centre for Economics and Business Research published Friday. Households are more downbeat about their finances than at any time in two years and their view of the 12-month economic outlook also saw a "sizable" decline.
"The slow creep of inflation is starting to be both seen in the economy at large and felt in consumers' wallets throughout the country," said Scott Corfe, director at Cebr. "Looking ahead to 2017 there is a feeling that a slight slowdown is on the way."

While the British economy has stayed resilient in the wake of the June vote to leave the European Union, inflation has started to accelerate and is expected to climb above the Bank of England's 2 percent target next year. Economists see growth slowing as spending power is squeezed.
Companies are more optimistic, with Lloyds Bank's business confidence index for December rebounding to its highest level since March. The previous month saw a steep decline, attributed in part to the uncertainty surrounding Donald Trump's election as U.S. President.
Despite the shocks, "confidence this year has held up much better than it did during the global financial crisis," said Hann-Ju Ho, a senior economist at the bank.