markets
Google Data Shows Trump's Impact On What Americans Are Searching For
Check out the Mexican Peso.
By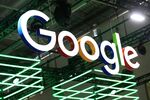 It was Donald Trump's year and the political novice's ascent to the presidency left its mark on how Americans thought about finance and the economy.
People took to the internet to track the Mexican peso, considered a proxy for Trump's election fortunes, and to find out what kind of economy Canada has. Trade and Russia also ranked high on folks' minds, according to a list of the top Google searches on finance and the economy provided to Bloomberg by the search giant.

While the electoral rhetoric generated the need for information about trade and forex, the more mundane aspects of life still needed attention. A search on when to file taxes took the top spot in the finance category, while Americans also flocked to the web to find out just what kind of economy the U.S. is operating these days. It's still capitalism. 

Here's a look at closer look at some of the top searches in finance and the economy:
The Currency Market 
Three of the top 10 finance searches related to the currency market, where a number of big moves sparked interest. The peso's prominence isn't surprising given how closely it tracked the president-elect's poll numbers. More unusual is interest in how the naira was faring versus the dollar. A February plunge in Nigeria's currency created a spike in searches, perhaps driven by forex day traders looking to time the bottom.

By the way, forex, the definition of which was the fifth most searched item, means... ah, you already know.

Selling Stocks
The roughest start to a year on record for U.S. stocks had lots of folks thinking about how to make a buck. The rout of more than 11 percent in the first five weeks of the year brought a surge in searches for "How to short a stock?" Hopefully investors didn't act on their newfound knowledge: The S&P 500 surged 24 percent since Feb. 11.  

Global Trade
Trade and America's role in the global economy dominated the policy portions of the election season, along with U.S. relations with Russia. That prompted searches such as "What kind of economy does Russia have?" and "What country has the best economy?" There was also interest in financial systems in India and Brazil, along with one of the higher-concept searches: "Is illegal immigration an economic burden?" 
  

Here's a full look at the top trending questions for finance and economics in 2016 for the U.S.

Before it's here, it's on the Bloomberg Terminal.
LEARN MORE