Donald Trump Is the Stock Market's Most Interesting Man
by and
Uranium ETF surges right after post as underlying shares soar

Icahn pick moves stocks the investor has previously rebuked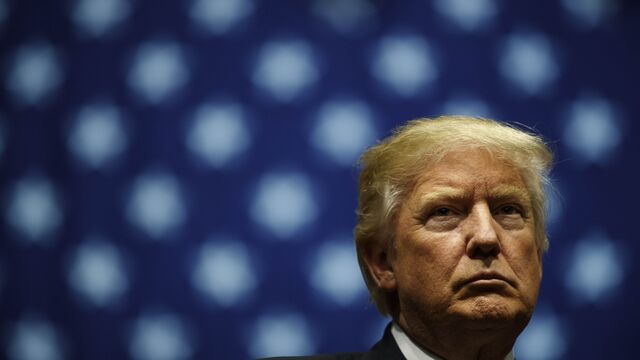 Donald Trump's still the most interesting man in the world for U.S. stock investors.
A Twitter post from the President-elect signaling support for beefing up America's nuclear arsenal sent shares in uranium miners surging. Earlier, his team's statement that Carl Icahn would be named special adviser to help overhaul federal regulations sparked a rally in merchant refiners and sent shares lower in industries the activist investor has publicly rebuked.
The sharp share fluctuations highlight the market-moving ability of both Trump's Twitter account and his cabinet appointments. Since his election victory in November, he's rattled industries from aerospace to health-care, using his social media presence and business-friendly appointments to create and erase billions of dollars of market value at a moment's notice.

Trump's call for expanded nuclear capability erased a loss of 2 percent in an exchange-traded fund tracking a basket of uranium miners. Uranium Energy Corp. climbed as much as 14 percent intraday to lead gains in the fund, while Mega Uranium Ltd. and Laramide Resources Ltd. are on pace to gain more than 3.7 percent.
It was a familiar story for equity investors, who earlier this month saw Trump spur selling in the aerospace industry with a tweet calling the cost of Boeing Co.'s contract to build a new Air Force One exorbitant. Lockheed Martin Corp. and the defense sector were dealt a blow less than a week later when Trump called costs of the military's F-35 fighter jet program "out of control."
His appointment for the role of special regulatory adviser had a similarly widespread effect on stocks as Icahn-controlled CVR Energy Inc. surged 12 percent, while CVR Refining LP climbed 11 percent. One of Icahn's major regulatory pushes has been to relieve the burden on merchant refiners such as CVR, according to a report from Height Securities.
The billionaire's own Icahn Enterprises LP jumped the most in six weeks.
Murphy USA Inc. and Casey's General Stores Inc., which have benefited from selling renewable identification numbers, slipped more than 2.1 percent on concerns that Icahn's past criticisms of refinery regulations will translate to higher costs for the alternative energy companies.
Goldman Sachs Group Inc. shares have surged 32 percent, touching the highest since 2007 this week, to lead financial shares higher on speculation Trump will roll back industry regulations. Goldman alumni dot the billionaire's inner circle, with his picks for Treasury secretary, economic adviser and chief strategist all having ties to the investment bank.
Before it's here, it's on the Bloomberg Terminal.
LEARN MORE