markets
Saudi Arabia's Energy Minister Sees Oil Recovering on OPEC Cuts
By , , and
Al-Falih has high confidence that supply cuts will be made

Prices too low to ensure necessary investment in new supply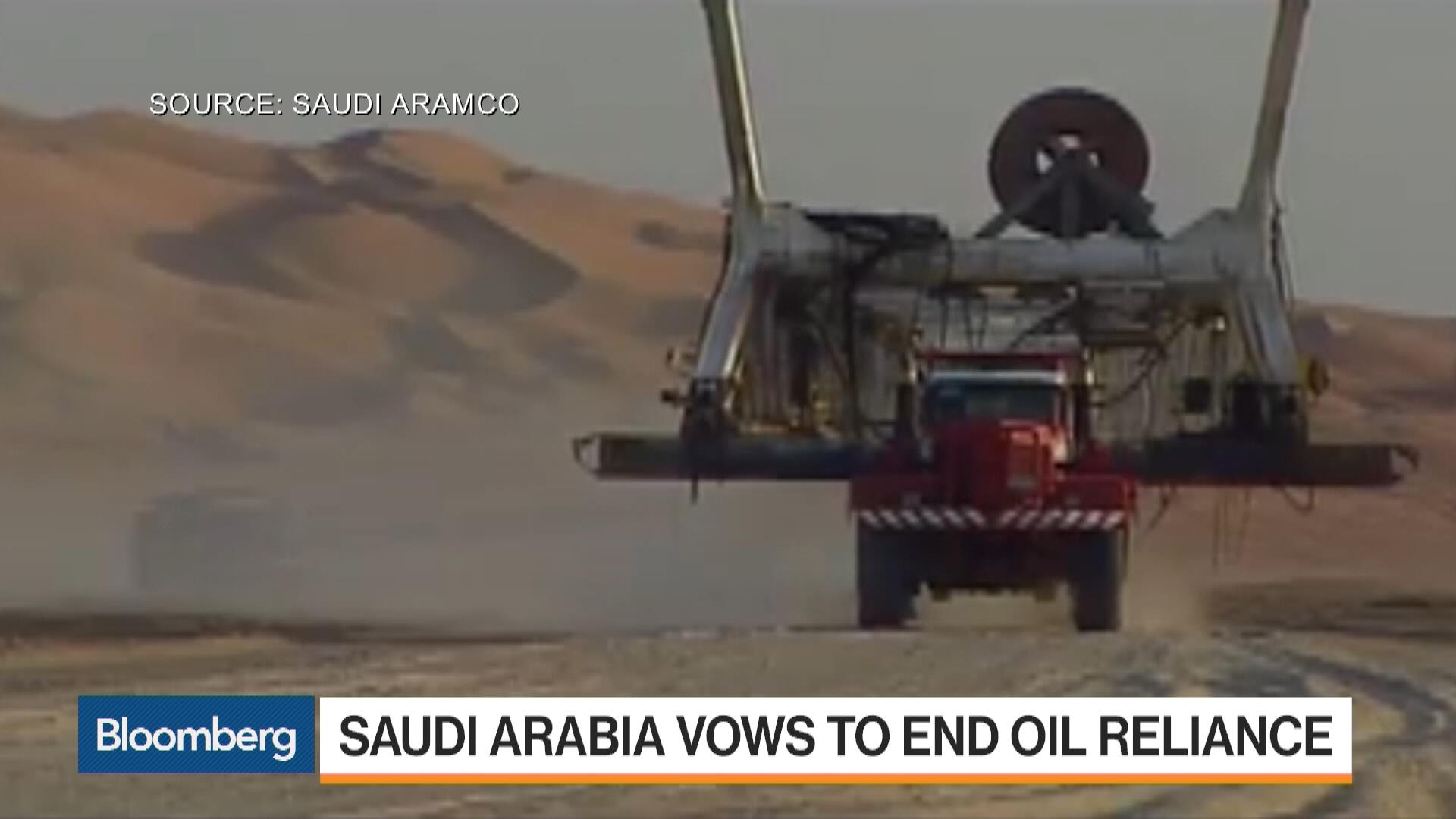 Oil prices are set to recover next year as OPEC fulfills its agreement to cut output, halting the slump that battered the global oil industry, Saudi Arabia's energy minister said.
The kingdom sees no need for additional production cuts on top of the curbs pledged in recent weeks by OPEC and 11 other oil-producing countries, Khalid Al-Falih said at a ceremony to announce the annual budget in Riyadh. The intervention is intended only to "nudge along" the re-balancing of an oversupplied global oil market, he said in a Bloomberg interview.
"I'm very optimistic that next year will see economic recovery and a recovery of oil markets," Al-Falih said. Prices, unsustainable at current levels, will also need to rise to encourage investment in the new supplies needed in coming years, he said. Crude will balance somewhere between $50 and $100 a barrel, he said.
Investment in the world's oil industry has fallen for three consecutive years amid a slump in prices, leading to the lowest level of discoveries in five decades, according to the International Energy Agency. The Organization of Petroleum Exporting Countries, working in concert with other producers such as Russia, has resolved to reduce output to clear a persisting oil glut and revive prices.
"Markets worldwide are leaving a contraction period and a period of low oil prices and reduced investment in the sector," Al-Falih said. The minister anticipates that crude prices will increase "tangibly" in 2017, he said in an interview with Al Arabiya television.
Oil Revenue
The kingdom expects its oil revenue to climb by 46 percent to 480 billion riyals ($128 billion) next year, the Finance Ministry said in a budget statement. Benchmark Brent crude traded at about $55 a barrel in London on Thursday. Saudi Arabia is assuming that prices stay at $55 next year and advance to $61 in 2018, according to Al Arabiya.
Al-Falih's outlook echoed comments made by his counterpart from the United Arab Emirates, Energy Minister Suhail Al Mazrouei, who also predicted Thursday from Abu Dhabi that OPEC's intervention will result in higher prices in 2017.
While U.S. shale output grew excessively when prices exceeded $100 a barrel, burgeoning demand in coming years means supplies will be needed from a number of sources to keep markets in balance, Al-Falih said.
Trump Policies
As for the policies of U.S. President-Elect Donald Trump, who selected Exxon Mobil Corp. Chief Executive Officer Rex Tillerson as his secretary of state, Al-Falih told Bloomberg they are "friendly to oil."
OPEC agreed to reduce its supplies by 1.2 million barrels a day, while 11 non-members including Russia and Kazakhstan pledged to curb output by almost 600,000 a day.
Al-Falih expressed confidence that OPEC members will show a high level of compliance with the group's announced production cutbacks.
"All producers were convinced, inside and outside of OPEC, of the importance of accelerating balance" in the oil market, and "this conviction cements my confidence that all countries will highly adhere" to their obligations, Al-Falih said on Al Arabiya.
"There is a high degree of transparency now in terms of production levels, export and tankers movements, there are also many parties that monitor oil," which will make tracking compliance easier, he added.
OPEC and its partners have established a monitoring committee to ensure that producers abide by their pledges. The committee will hold its first meeting in January, at a location yet to be decided, Kuwaiti Oil Minister Essam Al-Marzouk said Thursday at an industry gathering in Cairo.
— With assistance by Grant Smith, Glen Carey, Alaa Shahine, and Wael Mahdi
Before it's here, it's on the Bloomberg Terminal.
LEARN MORE