Goldman Is Back on Top in the Trump Administration
Politicians love to criticize the firm but run to it for capital-market expertise.
By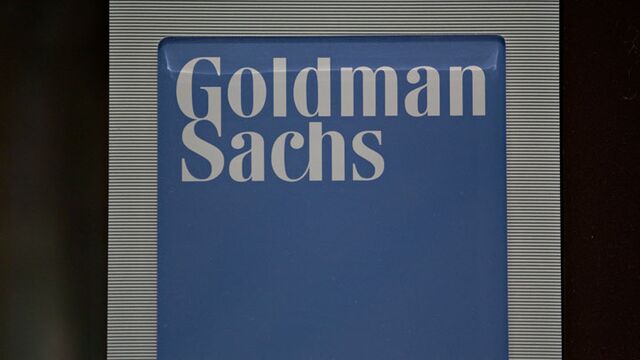 One night in early December, a Goldman Sachs partner walked out of the Pierre hotel in Manhattan with a big grin on his face. He'd spent the evening at the bank's annual alumni dinner, and there was a lot to celebrate. For starters, shares of Goldman Sachs were on a tear, having rallied about 30 percent in the month since Donald Trump was elected president. Trump had also restarted an age-old tradition of presidents naming Goldmanites to top spots in their administration.
Former Goldman Sachs partner Steven Mnuchin served as Trump's national finance chairman and is now Trump's nominee for U.S. Treasury secretary. Trump has also tapped Goldman Sachs President (and the bank's de facto No. 2) Gary Cohn to be his top economic adviser in the White House. Other Goldman alums in Trump's inner circle include Anthony Scaramucci, a former Goldman banker and a member of the Trump transition team's executive committee, as well as Steve Bannon, Trump's campaign manager.
After eight years as the face of Wall Street greed and the target of public scorn, the bankers at Goldman Sachs can be cheerful again. Not only has Trump's election stoked hopes for looser regulatory policies that will make it easier for banks to take bigger risks and book fatter profits, but Goldman also appears to have regained its place at the nexus between Wall Street and Washington. After being largely cut out of the federal government during the Obama years, with few of its alums tapped for big jobs, Goldman is starting to live up to its former nickname, Government Sachs. If confirmed, Mnuchin will be the third former Goldman partner to lead the Department of the Treasury in the past 25 years, joining Robert Rubin and Hank Paulson.

"They outlasted the criticism," says Charles Geisst, a Wall Street historian and author of books about the industry. Mark Williams, a lecturer at Boston University and the author of a book about Lehman Brothers' collapse, puts it more bluntly: "Although politicians love to publicly decry Goldman Sachs, in times of need they run to the firm for capital-markets expertise and to fill key cabinet seats." Trump is no exception. Despite painting Goldman as a symbol of a corrupt system during the campaign, he is leaning heavily on the firm's people.
Goldman's Chief Executive Officer Lloyd Blankfein didn't wait long to return the favor, telling a German newspaper that Trump "may turn out to be a much better president" than many expect and that his firm will benefit if Trump succeeds in stimulating the economy. Cohn's departure also gives Blankfein a few more years without an obvious heir apparent, cementing his control at the firm.
Cohn and Mnuchin are poised to preside over a rollback of financial regulations that arguably threatened Goldman more than any other top bank in the years following the financial crisis. Most notably, Trump has said he's considering a repeal of the 2010 Dodd-Frank Act that Congress passed to protect consumers and prevent a repeat of the financial crisis. Regulators appointed by Trump could also choose to give banks more leeway with certain rules, even if they remain in place.
A key part of Dodd-Frank is the Volcker Rule, a law named for former Federal Reserve Chairman Paul Volcker that was intended to cut Wall Street risk-taking by banning firms from making bets with their own money and limiting investments in hedge and private equity funds. The rule was particularly tricky for Goldman, which gets about half its revenue from trading and held billions of dollars in such funds.
Industry lobbying and regulatory infighting delayed enactment of the Volcker Rule for three years after Dodd-Frank's passage, and it was another two years before the rules went into effect. Many banks moved quickly to comply, selling off their hedge funds and private equity stakes, sometimes at fire sale prices. In 2013, Citigroup gave away about 75 percent of one of its hedge fund units for free. Other banks, including Goldman, took a slower approach to complying with the Volcker Rule and applied for extra time to sell stakes. That strategy is already paying off, as the Fed has granted two one-year extensions and indicated that it may give banks until 2022 to comply.

That extension could save Goldman from a costly headache. It held as much as $6.9 billion in investments affected by the rule, according to its most recent quarterly securities filing. Morgan Stanley, by contrast, holds just $2.2 billion in such investments. "Regulators have been letting the banks hit the snooze alarm on this divestment for years," says Marcus Stanley, policy director of the nonprofit Americans for Financial Reform. "The banks, at one point, were betting that Congress would pass something that would let them out of it. I hope that bet hasn't paid off."
No matter what happens under Trump, parts of the Volcker Rule will likely remain tough to enforce. A Goldman trader generated about $250 million in revenue earlier in 2016 by trading risky high-yield bonds, leading compliance staff to conduct an internal review into whether the trades violated the rule. The review found they didn't and could be defended against regulatory inquiries, according to people with knowledge of the review. "It's a blurry, subjective definition," says Stanley. "We've had a lot of doubts about Volcker enforcement even under this administration."
Expectations for Goldman's 2017 profit have soared since Trump's win, rising by $543 million over the past month to $7.67 billion, according to the average estimate of nine analysts surveyed by Bloomberg. The firm's surging stock price has been the largest driver behind the Dow Jones Industrial Average's climb toward 20,000.
Goldman bankers are certainly feeling wealthier. The firm's partners own almost 7 percent of the stock, according to a recent filing, and it can't hurt to see former colleagues poised to take key roles in the White House. "They've proven adept at landing on top and thriving during Democratic or Republican administrations, as well as in bull and bear markets," says Boston University's Williams. "This time is no different."
The bottom line: Goldman Sachs stands to be among Wall Street's biggest beneficiaries of a Trump administration.
Before it's here, it's on the Bloomberg Terminal.
LEARN MORE