Dow 20,000 Just a Mirage for Investors Straying From U.S. Stocks
By
An ETF that tracks 29 global markets is flat since Trump won.

Diversified funds like risk parity haven't gone anywhere.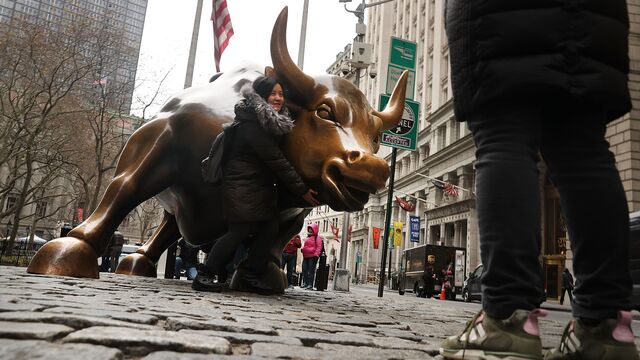 Reality check for everyone getting fitted for a Dow 20,000 hat: there's more to global markets than American megacaps.
That's clear to investors who own anything but U.S. equities, where returns since the presidential election have far surpassed other asset classes.
By way of illustration, consider the Cambria Global Asset Allocation exchange-trade fund. While small and thinly traded, the security's composition -- it's an ETF of ETFs spanning bonds, global equities, real assets and commodities -- gives a holistic view of financial assets. Simply put, it's gone nowhere since Nov. 8. While its U.S. equity components have risen at least 5 percent over the stretch, 19 of 27 of the ETFs that make up the fund are down over the period.

It's been far from clear skies for diversified investors. Risk parity funds, in which managers aim to allocate capital across assets according to their risk, are down slightly since the election, according to a less than 1 percent drop in the Salient Risk Parity index. At Cliff Asness's AQR Capital Management, the group's risk parity fund has lost 2.7 percent.
Here's how the world looks outside the Dow (performance since Nov. 8):
Before it's here, it's on the Bloomberg Terminal.
LEARN MORE