markets
American Consumers' Economic Outlook Strongest Since Early 2015
By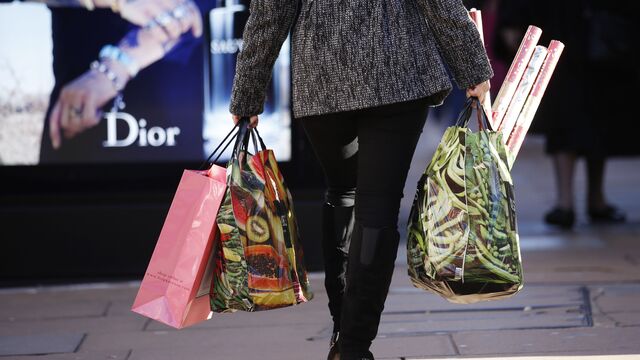 Americans' economic expectations rose in December to the highest level in almost two years in the month following the presidential election, according to figures in the Bloomberg Consumer Comfort Index released Thursday.
Key Points
Economic expectations jumped to 53.5 this month, the strongest since February 2015, from 44 in November
The 9.5-point monthly gain was the largest since a similar advance in October 2014
Weekly consumer comfort gauge climbed to 46.7 in the period ended Dec. 19, the highest since April of last year, from 45.5
Weekly index of views about present economic conditions rose to the highest level since January 2015
Big Picture
The sizable shift in expectations about the economy, most notably among $50,000-plus earners, homeowners and Republicans, could invigorate the household spending that is the economy's bread and butter. For the first time since March 2015, the share of those who say the economy is getting better exceeded the percentage who say it's worsening. The increase in confidence, consistent with a similar pickup in business sentiment, coincides with a stock-market rally in anticipation that President-elect Donald Trump's policies will boost corporate earnings and growth.
The Details
Comfort gauge has averaged 45.4 in the six weeks since the November presidential election, in line with the pre-recession mean
Weekly measure of personal finances rose to 56.8 from 56.1
Sentiment among those earning above $100,000 remains close to a 10-year high
Confidence lower since election for Democrats, renters and unemployed
Before it's here, it's on the Bloomberg Terminal.
LEARN MORE