Saudi Arabia Plans Payouts to Offset Subsidy Cuts in 2017
By , , and
Registration for program starts Feb. 1, cash payments in June

Saudi considering second retail gasoline subsidy cut in 2017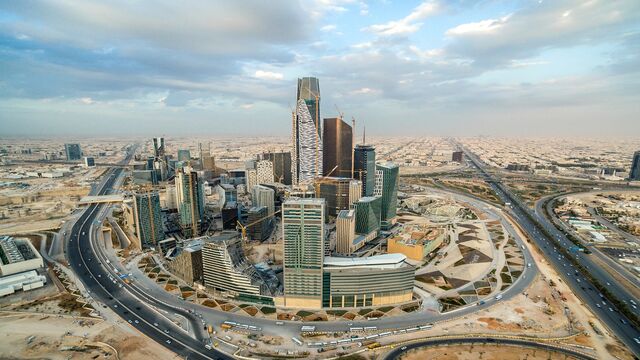 Saudi Arabia is weighing plans to raise retail fuel prices again next year and will start a cash-transfer program to compensate all but the wealthiest for cuts in universal subsidies as it pursues an unprecedented plan to overhaul the economy.
The government is expected to announce the increase in retail gasoline and diesel prices before the end of the year, a person familiar with the matter said. Families affected by the measures can register for cash transfers from Feb. 1 and the payments will start in June, according to two people familiar with the plan. The two spoke on condition of anonymity because they're not authorized to release the details.
Government officials weren't immediately available for comment.
The plans come as the kingdom prepares on Thursday to announce its annual budget, showing how much progress has been made to repair public finances hammered by low oil prices. The budget deficit surged to 15 percent of economic output in 2015. The kingdom raised retail gasoline prices by about 50 percent last year for the first time as part of a plan to restructure energy subsidies.
Two Scenarios
The government is looking into two scenarios for the increase in local retail fuel prices: either linking them to benchmark oil prices or to the average of gasoline and diesel fuel prices on the international market, one of the people said.
Deputy Crown Prince Mohammed bin Salman is leading the biggest economic shakeup in the kingdom's history in a bid to reduce its reliance on oil. In April, he told Bloomberg News in an interview that authorities were developing a mechanism to provide cash to Saudis who rely on subsidies. The government didn't want "to change the life" of the average citizen, he said.
Under the National Transformation Program announced this year, the government wants to reduce its wage bill, and encourage Saudi nationals to seek jobs in the private sector. In October, it suspended bonuses and trimmed allowances for its employees, including a 20 percent cut for ministers' salaries.
The International Monetary Fund expects the budget shortfall to narrow to 13 percent in 2016 before dropping to below 10 percent next year, helped by a projected increase in oil prices.
The kingdom, which led a global effort to curb crude output to shore up oil prices, has also said it plans to sell stakes in state-owned entities, including Saudi Arabian Oil Co., known as Aramco. The price of Brent crude, the global benchmark, has jumped 49 percent this year.
Before it's here, it's on the Bloomberg Terminal.
LEARN MORE